Committees are one of the key mechanisms that enable the Senedd to fulfil its statutory and constitutional functions.
At the Senedd, a committee is made up of a number of Members of the Senedd from different party groups who are appointed, by the Senedd in Plenary, to work together to undertake detailed work and carry out specific functions. The Senedd also decides who will be the chair of each committee. Members of a Senedd committee, or sub-committee, may not include anyone who is not a Member of the Senedd.
Standing Orders do not prescribe which committees must be established. They give the Senedd freedom to design a committee structure that reflects the priorities and circumstances of the day. They do include requirements to ensure that key functions listed in Standing Orders are delivered by the committee structure.
The Senedd has decided on a committee structure which gives committees the power to both scrutinise the government and associated public bodies and to scrutinise legislation, within a subject remit.
The Senedd has committees set up to look at specific subjects. Each committee carries out tasks such as examining a proposed law (a Bill) or conducting an investigation into policy decisions made by the Welsh Government. The decisions a committee makes may be written into a report which can be discussed in Plenary by all Members of the Senedd.
Between them, the Senedd committees examine the areas of law that the Welsh Government is responsible for. These subjects are the areas of Welsh life that have been devolved to the Senedd from the UK Parliament in London.
Each Committee can examine a range of issues that fall into their area of interest (their remit). A committee's remit is indicated by its title. For example, the Children, Young People and Education Committee examines issues affecting Children and Young People.
A list of current Senedd committees can be found here: https://senedd.wales/senedd-business/committees/
There are often several committees that can examine a particular issue. For example, an issue related to children's health could potentially be examined by a number of committees, including: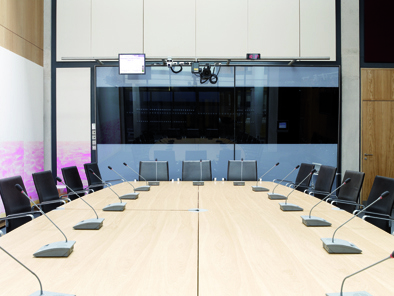 Committees usually examine an issue through a process called an 'inquiry'.
An inquiry is an investigation into a certain topic to see what the Welsh Government is currently doing, and whether any improvements could be made. Examples of past inquiries include looking at whether school meals in Wales are healthy enough, whether Wales should have its own cricket team, and looking into the standard of services of neonatal care in Wales.
A committee can look at any subject matter within its remit. There are a number of places that ideas for committee inquiries can spring from. These include:
Ideas from Members of the Senedd, based on their political and personal experiences and interests or on contact with their constituents;
suggestions from individuals and organisations (through contact with a committee as a whole, or with individual members);
issues raised in the course of the wider proceedings of the Welsh Parliament (e.g. petitions, budget scrutiny);
work undertaken by previous committees (particularly at the start of a new Senedd);
analysis of timely/potential issues of concern within a committee's remit, identified by the Research Service.
If there is a particular issue you think a committee should look at in detail, you can contact them or your Members of the Senedd to suggest the idea. Typically, a Senedd committee will have a schedule for their work over at least the next three months, though new issues can sometimes be incorporated.
When a new law (a Bill) is proposed, the Business Committee will choose which committee is responsible for examining the proposed new law. A committee will usually carry out an inquiry into the intended effect of the proposed law. The committee will then examine the proposed law in detail, and can make changes to the proposed law before it is considered by the whole Senedd. If the proposed law is agreed by the Senedd, it has to receive Royal Assent before it can become a law (it then becomes 'an Act of the Senedd'). This process is described in detail in the 'Guide to the Legislative Process'.
Inquiries can be carried out in a number of ways. An inquiry could involve a committee collecting information from the public or from specific organisations. This information is often called 'evidence'. A committee sometimes collects evidence for several months, then produces a report and writes recommendations to the Welsh Government.
Inquiries also sometimes consist of a committee collecting evidence for a shorter period of time, or they might result in a committee writing to a Welsh Government Minister with questions as a result of what they have heard, rather than producing a full report.
Sometimes the committee will ask some of its members to form a mini-committee (or 'sub-committee') to look at a specific area or item of interest.
To help them do their work, a committee is supported by a clerking team (which is responsible for the day to day administration of the committee's work) and a number of other officials. The roles of these officials are described in Committees: Who's who?