The Senedd is not just a building for Members, it is your building.
It is the main public building of the Welsh Parliament, the main centre for democracy and devolution in Wales. It is an open building – a building into which you can walk, have a cup of coffee in the Oriel on the upper level, and go into the public galleries from the Neuadd on the centre level. And it is not just visitors that come here to see and enjoy the Senedd – we have also had performers, singers, exhibitions and all sorts of activities going on here, because it is a public building.
It is also a sustainable building, built of traditional Welsh materials such as slate and Welsh oak and other sustainable materials. It is also sustainable in the way it is heated; for example, the earth exchange system uses heat from the bottom of the old dock, on which the Senedd stands, before it became the area which is now Cardiff Bay. This is what this building represents. It represents sustainability, it represents democracy but it's more than that too – it is the symbol of the new nation that Wales has become. I hope you enjoy your visit to this site and that you will realise its value for you. This is Welsh democracy in action – this is devolution and it is yours!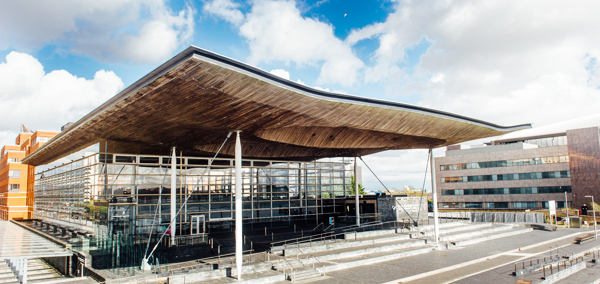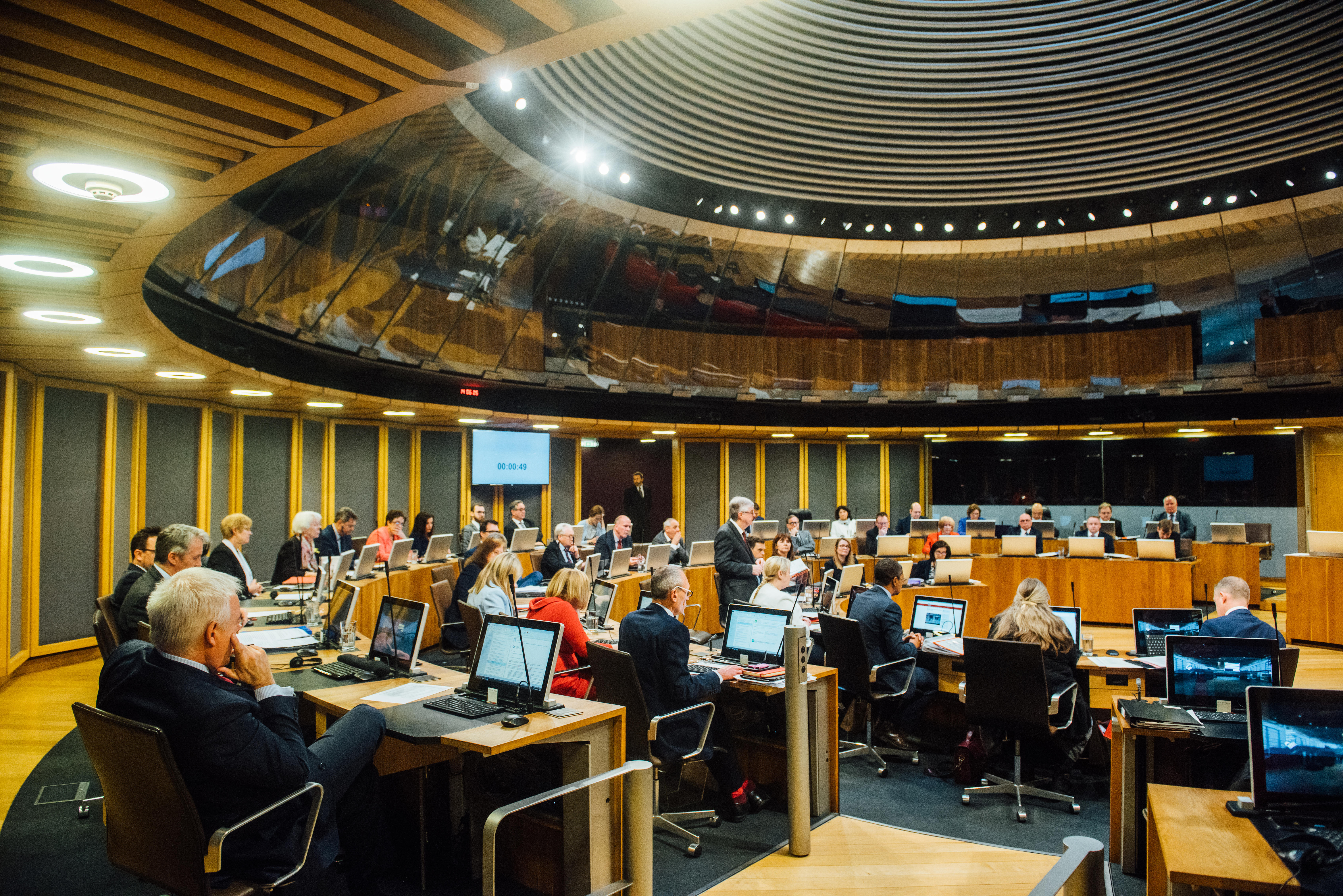 Transparency is at the heart of the Senedd 
Take your seat in the public viewing gallery and watch democracy in action.  All 60 Members of the Senedd meet in the Chamber for the Plenary meeting every Tuesday and Wednesday afternoon (during school term-time). Seats are usually available on the day, but you can pre-book to be sure of a place. 
Committee meetings can also be observed from public galleries. Simply ask at the Senedd reception desk, keep an eye on our public information screens, or visit our website to find out what's on today.
You might also be interested in