Creative Criccieth and the Criccieth community
Sponsored by Eluned Morgan MS
Dates: 2 – 29 November
Location: Senedd Neuadd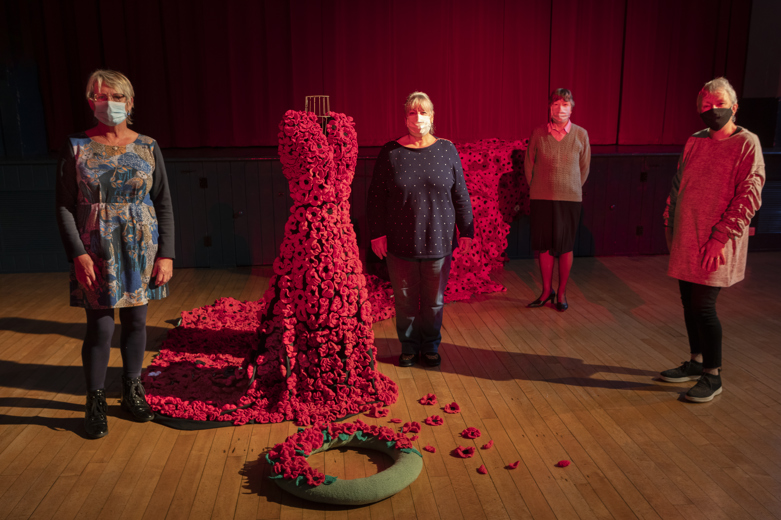 Photo: Andrew Kime
In 2020 many Remembrance Day events were cancelled because of Covid-19.
Residents in Criccieth, Gwynedd, instead came together to create a gown of poppies which was displayed as part of a remembrance exhibition on the High Street.
Volunteers from the community knitted and crocheted 5,000 poppies which were incorporated into the dress's train.
The gown symbolises the loss of a whole community and is especially meaningful to a generation of women who lost loved ones during World Wars I and II.
Drawing on talents from all generations and districts of the community, the project was one of many that led to Creative Criccieth's success in winning the 2021 Creative Lives Wales Award.
The Criccieth Gown of Poppies will now be on display in the Senedd this November as part of marking Remembrance 2022.