Nichola Hope and Sarah Hope
Sponsored by Jane Hutt MS
Dates: 29 April - 21 June 2023
Location: Pierhead Futures Gallery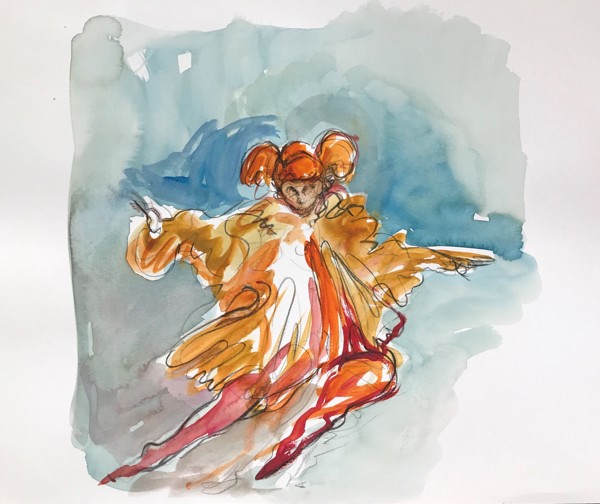 This exhibition highlights a selection of work by Nichola and Sarah Hope, linking to the world of performance and theatre. Featuring drawings made during rehearsals and performances, from circus to opera, the works illustrate the artists' encounters with the aesthetics of dance and performance in Wales.
The sisters' passion for drawing movement and performance began in London, where they made drawing studies from various dancers and performers. Later, they were granted access to rehearsals and performances at Welsh National Opera in Cardiff.
During this period they captured hundreds of moments on stage through the mediums of drawing and painting. This exhibition features some of these artworks, made at various operas performed in Wales Millennium Centre, Cardiff. Artworks made at circus and other Wales-based theatrical companies are also on display.
The artworks capture moments of playfulness, sensuality and melancholy on stage. Character, mannerisms and movement are expressed in line and colour. The artworks tell a story about performance in Wales, revealing explorations in mark making, observations and the artists' memories.
Image
© Nichola Hope