Our Voices, Our Stories, Our History
In June 1948, the Empire Windrush docked at Tilbury Dock in Essex carrying over 450 passengers from the Caribbean. Leaving friends and families back home, these brave men and women were responding to Britain's post-war need for workers.
Over the next 40 years, thousands of people from Commonwealth countries followed in their footsteps, with many making Wales their new home. They often encountered hostility and discrimination.
The Windrush Generation have made an invaluable and lasting contribution to life in Wales. This exhibition is their story, in their own words.
Led by Race Council Cymru, the exhibition is delivered in partnership with the Senedd and Amgueddfa Cymru – National Museum Wales and is part of Race Council Cymru's Windrush Heritage Project, funded by The National Lottery Heritage Fund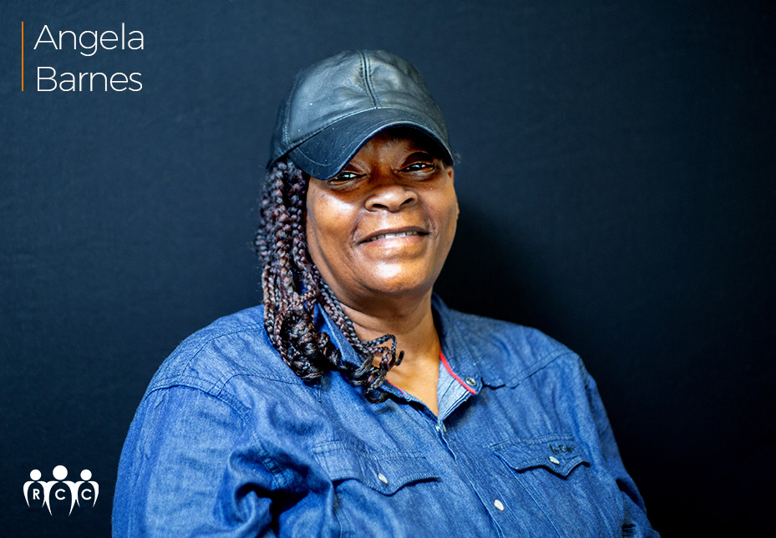 "In my heart I feel Jamaican."
Angela Barnes (1956-2020) was raised in Kingston, Jamaica. In her early teens, she moved to Cardiff.
"My dad owned a café in Bute Street, Nations Café where of course they did cook rice and peas. They used to come and play dominoes there."
"There were a lot of Irish people coming there because we do Irish stew which they liked. My dad was very hospitable. Even though they didn't have any money, some of them, to buy their meal, he would give them a meal which I thought was very nice. It was that kind community spirit to help those who didn't have."
Photo: Angela Barnes, 2019 © Courtesy of Carl Connikie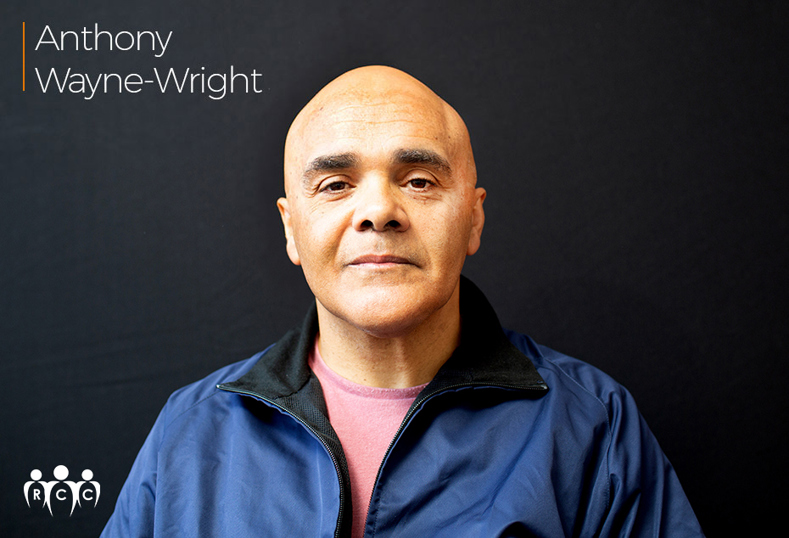 "He never got a chance, and I think he could have been more."
Anthony Wayne-Wright's father worked as a coal miner at Nantgarw Pit for over 35 years.
"My dad was born in Trelawny Jamaica, my mother was born in Merthyr Tydfil, Wales. I was born in Cardiff."
"He came in the '50s and had a hard job to come over… A lot of West Indians came here with the view to making money and bringing their families over."
"In the 1970s when Rastafarianism started, like every black person I joined. His life in Jamaica was hard so he thought we were privileged and should be doing much better. But we were the first generation born here and we spent a lot of time trying to find out who we are. He was working as a miner and we, instead of working, were sitting down and rebelling against education. He couldn't understand that."
Photo: Anthony Wayne-Wright, 2019 © Courtesy of Carl Connikie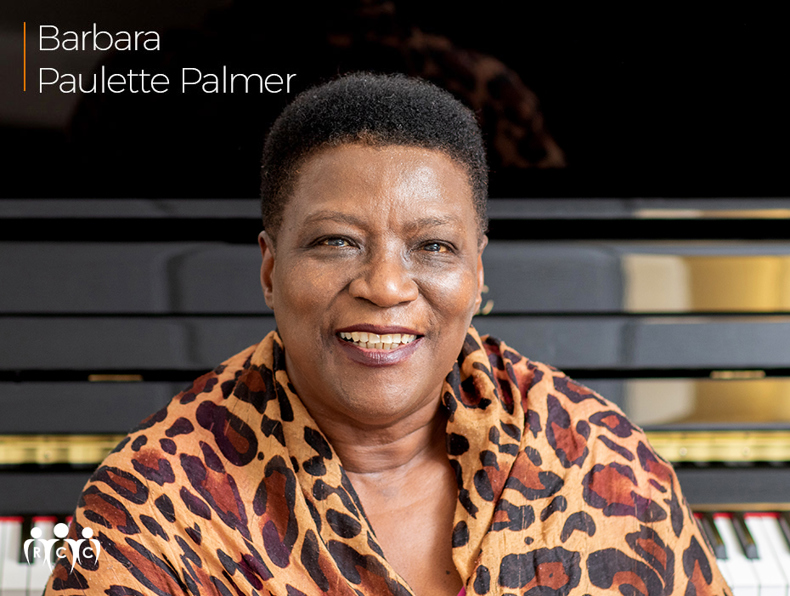 "As you get older...the story has to be told..."
Paulette came to Wales in 1970 at the age of 15, a decade or so after her parents. She has worked as a nurse for over 20 years.
"My parents were over here and I had to come…They were working class people, my dad worked in the steelworks in Newport and my mum worked in the Royal Gwent Hospital."
"It took a while to be at ease. I remember coming over on 17 May [1970], I remember going to school then in the July... I always enjoyed education that's one of my passions, I love reading."
"One of the teachers had indicated to me and actually said 'Oh, If I knew she was that bright, I would have done a bit more'. So educationally there was not a great lot of expectation from pupils. Education is a biggie and you know that enables us to be to be strong and stand on our feet and just know we can do things really."
Photo: Barbara Paulette Palmer, 2019 © Courtesy of Carl Connikie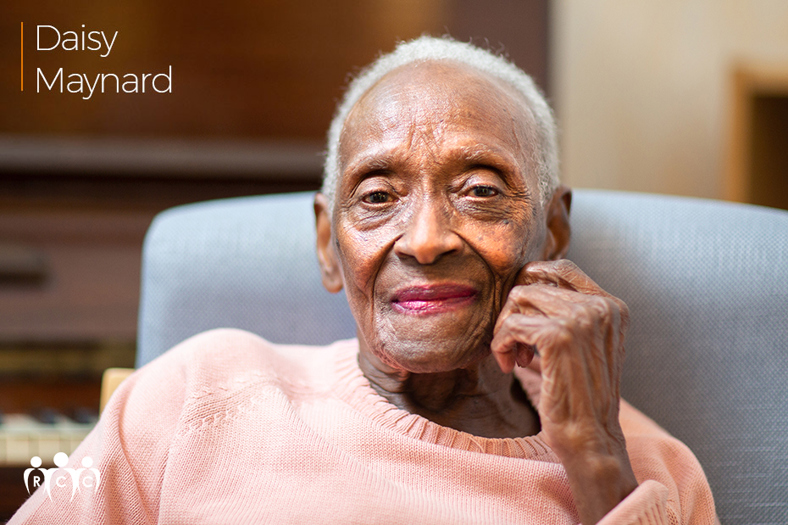 "I'm telling the good story, it's true mind."
Daisy Maynard was born in 1925 in Bassterre, St Kitts. She moved to Wales in the mid-1950s to work as a nurse.
"When I came over in my 30s I had Victor and Ralph and a girl. I had them home. I came with friends. Well they was with my parents then, so I thought they was well cared for, you know."
"[My first job] was at Super Oil Seals factory... Then I went to a place they call Hamadryad Hospital. Take it from there, start work my way up, you know. I think, I went up the Heath. I worked up there and from there you know just continue, Ely Hospital."
"Quite a lot of people changed. Well what I say, they see you now and because you more up than them, they'll say "Come here, come for all job and money?" We won't come here, but I say they had to send for us because you all wouldn't work, getting a couple of bob."
Photo: Daisy Maynard, 2019 © Courtesy of Carl Connikie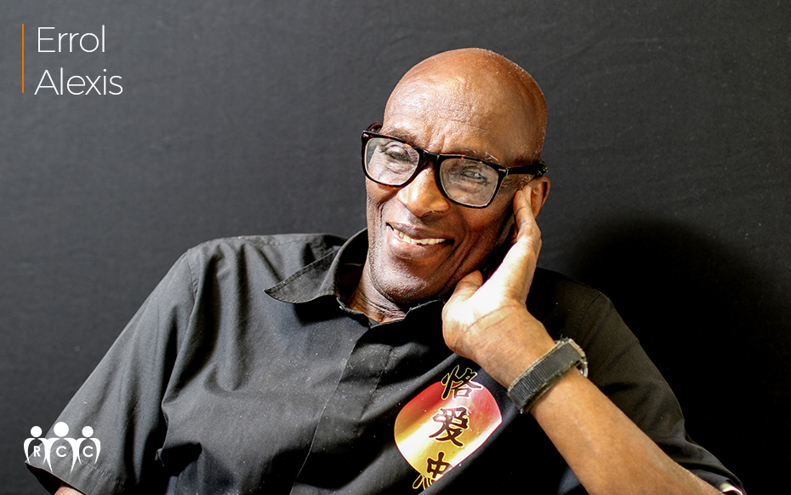 "You're born where you are born innit. I like Wales you know, but I'm a West Indian."
Errol Alexis came to Cardiff from St Vincent in 1957. Soon after arriving, he joined the Army.
"My father was a seaman right, and to get a ship, he had to come to Britain, and Cardiff was a seaman's port, you know... So he decided to fetch us over, he was already here. He didn't send for us all at once. My Mum and my young brother and sister they came over first. Then after a few years, I followed."
"I was the only black person there then. But the Army, when you get together, you become a family... it's a close knit group you know. We were all comrades in arms innit, because everybody depend on everybody... you know sticking up for each other like, regardless of colour."
Photo: Errol Alexis, 2019 © Courtesy of Carl Connikie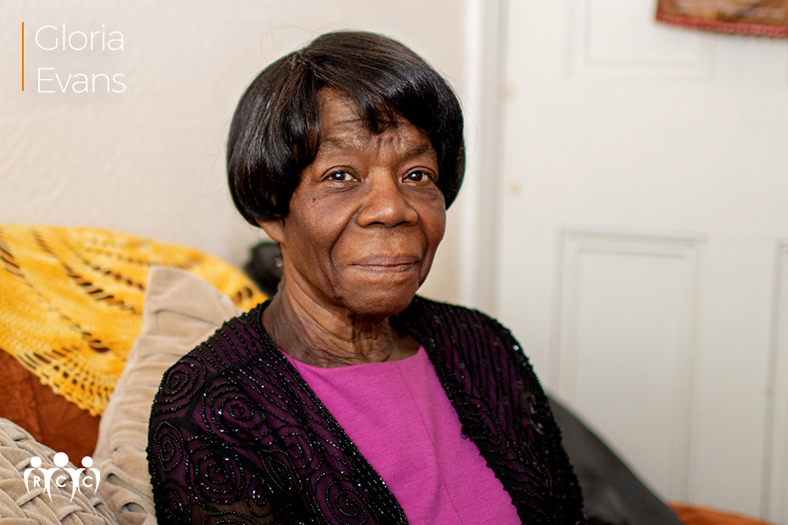 "If we do something, we acknowledge that we have come short."
Gloria Evans was born in Kingston, Jamaica and remembers family and church being big parts of her life.
"I always wanted to be a nurse and God granted me that wish. I came here and studied nursing and midwifery. My dad came first to the UK. I was 19 when I came here."
"I did my practical training in Brook General Hospital, Shooters Hill and did my midwifery in St David's. I was married in 1961 and then moved to Cardiff in 1963... We had three children."
"Feeling Jamaican has never left me. In the hospital it was multiracial and the change didn't worry me. I think I'm a person who just adjusts."
"Trust in God even when situations seem impossible... My belief has kept me going, nothing else. God is a good God. I'm not going to say I'm 100% but I do my best."
Photo: Gloria Evans, 2019 © Courtesy of Carl Connikie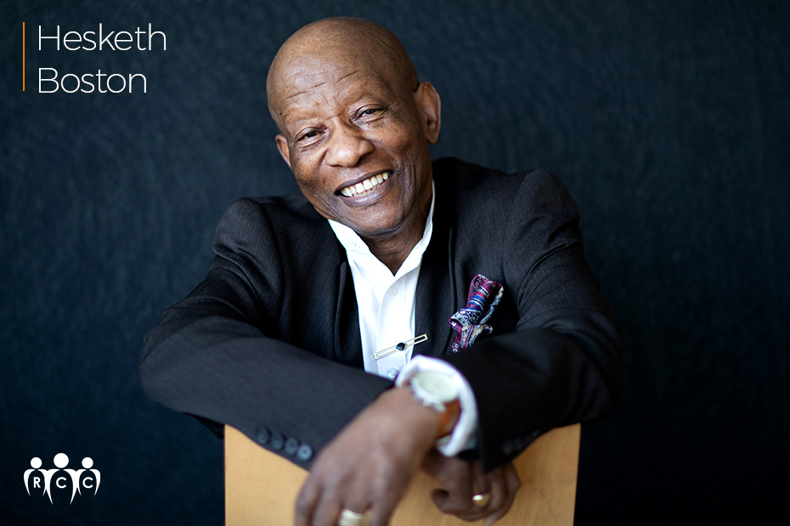 "You couldn't tell what kind of work you could hope for, at the time until you get there."
Hesketh Boston was born in Dominica and came to Britain by boat in 1960 at the age of 19, with ambitions of moving to Wales to find work.
"We came over here in the 60s. There was plenty of work. You could start a job today, if you didn't like it two hours later you get a job next door, and it was easy for work, the money same day was small but it grew with the economy."
"You would be lucky, to get a room, it was mostly bedsitters. The one room and just outside the room you have a kitchen, now if you're renting a place from somebody… the house have about three bedrooms. Say there's three different families is living in that house, you have trouble for cooking, cos you got one stove, and everybody got to take their turn, so when you come out of work and you cook, you have to cook and keep some for next day, because next day when you come to cook, everybody's in the kitchen groanin'."
Photo: Hesketh Boston, 2019 © Courtesy of Carl Connikie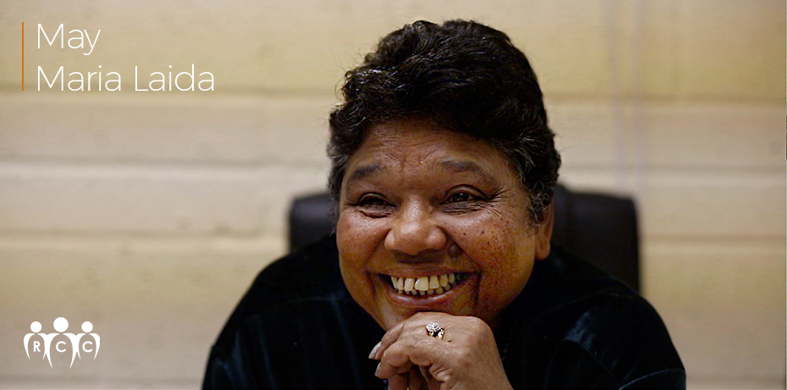 "Don't forget that root, never forget your roots."
Born in Mauritius in 1946, May Laida moved to Newport in 1965, joining her fiancé who had answered the UK Government's call for workers a few years earlier.
"I didn't know it was cold, because all my dresses were cotton, but luckily his auntie was good, gave me a fur coat. It was in May, but it was still very cold, because I just travelled with a cotton suit, and all my clothes I made to came here, was only made in cotton, nothing hot, because we didn't know what to expect."
"I had a little boy then, and we lived in a bedsit, there was no bathroom. There was a bathroom but the landlord didn't let us use it. So every Friday... I used to warm water, put it in a bucket, go in the toilet and wash, and wash the baby as well. Then we moved to another bedsit. We moved about three times in Newport, until we bought our house."
"It was very hard, but life was cheap. The house, the room was cheap and the wages was only under £10, so we lived on that. Plus he sent money to his mother as well, cos she was a widow."
Photo: May Laida, 2019 © Courtesy of Carl Connikie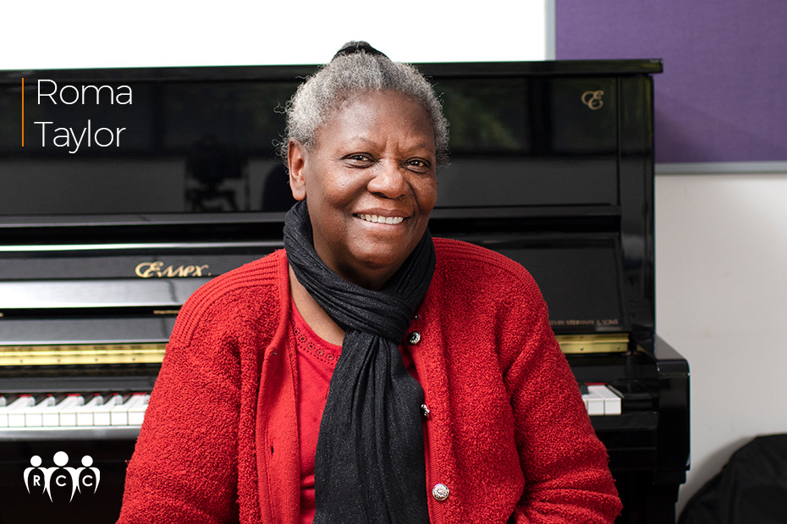 "Have respect for the Elders, for anyone older than you,
and don't put people down… Just do good."
Roma Taylor was born in December 1943 in Antigua, Caribbean.
"When I was 15 my mum wrote to my dad and asked him if he could send me over to Britain, and he said did I want to go, and I said yes, and from the day that I said yes, he was crying until the day I left."
She made the journey to Britain at the age of 15. She arrived in London to meet her brother who put her on a train heading for Cardiff where she would be staying.
"All these chimneys in the buildings, that's what I thought. I came over in October, it wasn't very cold so my aunty put the electric heater on."
"I didn't go to school, I went to work… When I came to Britain I couldn't go to school. That was horrible because I was only 15... Then I went to Bath and I did nursing. Then I came back to Cardiff and I got married."
"I went in the army, I was in the army for 25 years, and that was just after I had the twins. I enjoyed the army life, it was great, territorial, but it was great. I wish I'd known, I would have joined when I was 16. I must have been 26 when I joined."
"It's good for schools to visit and hear these stories and know that people have had a good life."
Photo: Roma Taylor, 2019 © Courtesy of Carl Connikie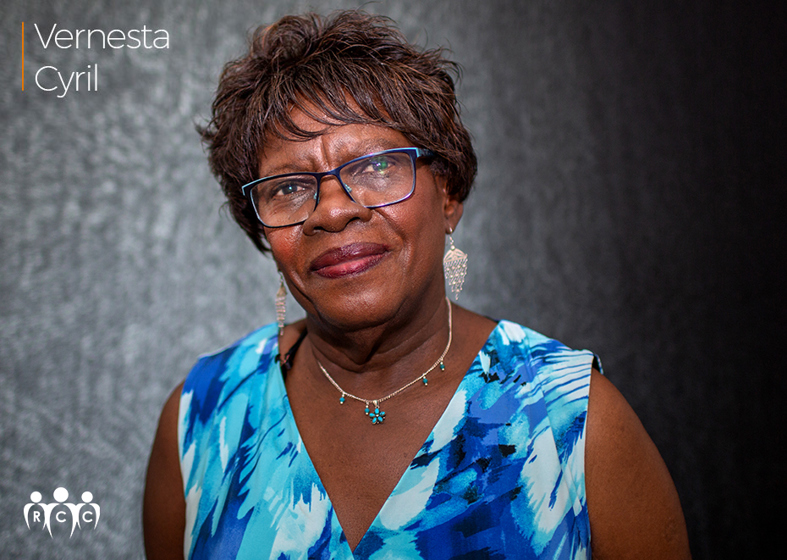 "I found things to do to cushion the way I was treated."
Vernesta Cyril was born in Castries, St Lucia, in 1943. She remembers a very happy childhood and had ambitions to become a nurse from a young age.
"Growing up was quite good actually… I was on the other side, quiet side, with my books and have a little [group] of friends… I wanted to do teaching or nursing and you know."
"After a while, when my aunt was here she encouraged my mother you know 'send her over, she can do it [nursing exam] over here'… So I thought 'oh I'll come over here instead'. I just thought it was an adventure."
"I used to stand by the sea and see all this, sea and the sky meeting and I'd stand there thinking 'I wonder what's behind that'… Yeah – it was hard but at the same time I thought I'm coming over my brother is here, my sister is here my auntie is here, so I had this little family here so I didn't think twice I just thought I was coming."
She was 17 when she made the journey to Wales from St Lucia. During her life in Britain, she faced many instances or prejudice and racism in and out of work.
"You know, how am I going to handle this? Because you had no race relation laws then, and even you had that when it came in, it didn't do much…it's only now, that you can make a fuss."
Vernesta has spent over 30 years working in hospitals in Wales.
"I've had a couple of nice bosses, I just did my job gave the best of what I had. My best award was midwife of the year."
Photo: Vernesta Cyril, 2019 © Courtesy of Carl Connikie
Thank you
Race Council Cymru wish to thank The National Lottery Heritage Fund for making the Windrush Cymru: Our Voices, Our Stories, Our History project possible, and all of the project's contributors and volunteers for their hard work. A special thanks is extended to the Windrush Cymru Elders, the families of Windrush Generation migrants and the wider elder community who have supported and contributed to the project. Thank you for sharing your stories for younger generations to hear and helping to further the legacy of Black History in Wales.
Race Council Cymru hope that these stories, which will be archived at St Fagans National Museum of History, will help bind and create a wider picture of our shared history and foster an even more cohesive community.
The Windrush Cymru project is funded by the National Lottery Heritage Fund and produced by Race Council Cymru in partnership with: St Fagans National Museum of History, Black History Month Wales, People's Collection Wales, Windrush Cymru Elders and Black History Cymru 365.