Macmillan Cancer Support
Sponsored by Mick Antoniw MS
Dates: 25 April - 20 May 2023
Location: Senedd Oriel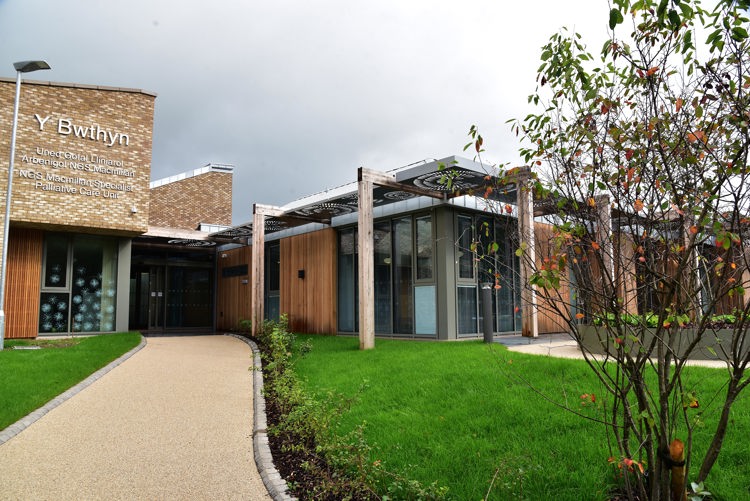 The Y Bwthyn NGS Macmillan Specialist Palliative Care Unit offers a warm, caring environment to people with incurable illnesses and their loved ones. 
Based at the Royal Glamorgan Hospital, the eight-bed unit features commissioned artwork to create a soothing environment overseen by curator Jane Willis of Willis Newson. 
Artists held workshops with palliative care patients, their carers, staff and the local community to create the work and choose their theme - bringing the outdoors in. 
Four artists, a photographer, a furniture maker and a poet were appointed to create glazing, screens and feature walls as well as bespoke shelving. 
Each room has a vinyl case of 20 photograph prints of Welsh scenes so patients can choose the picture they would like to display in their room. 
Displayed to coincide with Dying Matters Week (8 to 14 May 2023), this exhibition explores how the artwork was created to foster a calming environment. 
The £7.25m unit was funded by Macmillan Cancer Support and the National Garden Scheme with additional funding from Cwm Taf Morgannwg University Health Board and the Welsh Government. 
Macmillan worked with Cwm Taf Morgannwg University Health Board to build the unit with KKE Architects.