Rising energy and food prices and the end of key government support signal difficult months ahead for households already in arrears due to the COVID-19 pandemic.
The Senedd's Equality and Social Justice Committee is calling on Welsh Government to continue to support people struggling with basic household costs, warning that the full pinch of the pandemic is yet to hit home.
The Committee's report, Debt and the Pandemic, warns that more people are falling into debt in order to meet daily essentials, household bills and council tax, and that rising food and fuel prices is set to drive people into deeper poverty this winter.
In response to this impending crisis, the Committee is calling on Welsh Government to accelerate the work to bring all social homes up to Energy Rating A as a result of rising energy costs and to revise its fuel poverty action plan. It also wants the government to further promote debt advice services and affordable credit sources among those at heightened risk of debt over the next six months.
Coming months "a perfect storm" 
The rising cost of living was a particular concern for people who took part in the Committee's focus groups on debt. , Many participants agreed that the true impact of the pandemic has yet to be realised, referring to a "perfect storm" or a "tsunami" in describing the likely scenario over the coming months and years.
One contributor from Rhondda Cynon Taf said: 
"What really worries me is a potential 30% increase in gas and electricity prices in 2022. That is going to push people into Victorian poverty. And we've got the increase in National Insurance contributions, you've got less suppliers because they're collapsing, the energy price cap has been raised . . . I'm really worried about next year." 
The Bevan Foundation gave evidence to the committee, stating that in Spring 2021, their research found that 10% of households in Wales fell behind on a bill, and highlighted that debt had become a greater issue for those who were at heightened risk of it beforehand.
This was backed by research from the charity StepChange who noted in January 2021 that "21% of the population in Wales was experiencing financial difficulties, and a higher proportion of Welsh adults (18%) had experienced financial hardship during the pandemic than in England or Scotland."
Citizens Advice Cymru also gave evidence to the inquiry, and Lee Chesterman, Deputy Team Leader for Citizens Advice Cardiff and Vale said: 
"We are seeing more and more people struggling due to uncontrollable charges such as rising energy costs. That alongside the cost of living increasing and recent removal of the Universal Credit uplift is a real concern.
"With various government funded support coming to an end over the coming months as well: we are worried. Our main concern is ensuring that there is support in place to help people who can least afford these price rises.  As we look at the near future we as [Citizens Advice Cymru] frontline staff are gearing up for a hard and busy winter." 
"Only now beginning to feel the full financial force of the pandemic."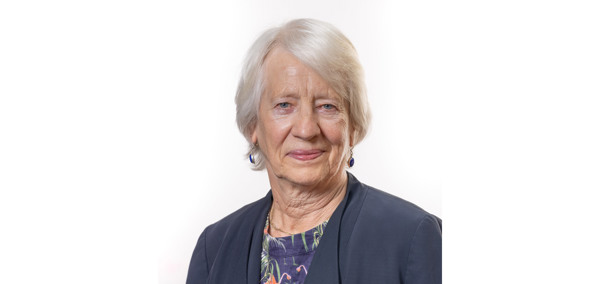 Jenny Rathbone MS, the Chair of the Equality and Social Justice Committee says;
"We face a winter of rising fuel and food prices, coupled with the end of some key government support which did so much to keep people afloat during the pandemic., It's clear that households across the country are only now beginning to feel the full financial force of the pandemic. 
"At times of economic hardship in particular people are forced to turn to debt to ease financial problems. It is scary that more people are now taking out loans to pay bills, or to buy food, not for consumer or 'luxury' items. This short term fix can easily create long term problems for individuals.
"Our report suggests a number of steps for the Welsh Government to take so that advice and support reaches those who need it, particularly the most vulnerable.  Better data could inform the design and delivery of services and help tackle some of the underlying causes of debt.
"With rising energy costs looming large, we are calling on Welsh Government to accelerate plans to retro-fit social homes to much higher energy efficiency standards and to revise its fuel poverty action plan."
Report Recommendations
The report includes 14 recommendations which will now be considered by the Welsh Government. Including:
Recommendation 3. The Welsh Government should set out in its response what additional measures it will put in place to promote debt advice services to vulnerable groups who are at heightened risk of debt, so they can make informed choices about the options available to them
Recommendation 4. The Welsh Government should publish revised plans within the next three months to tackle fuel poverty, to ensure that these are in place well ahead of the next rise to the energy price cap due to come into force from April 2022.
Recommendation 5. The Welsh Government should provide clarity in its draft budget on how it will allocate sufficient funds up until 2024-25 to accelerate plans to bring all social homes up to Energy Rating A to mitigate increased fuel poverty as a result of rising energy costs.