Three experts in the fields of governance, policy and inclusivity have been appointed as Independent Advisers to the Senedd Commission.
Mark Egan, Professor Uzo Iwobi and Menai Owen-Jones will join the independent panel, consisting of five leading experts, who between them share a wealth of boardroom, government and public sector experience at the highest levels.
The Independent Advisers help to ensure that Commissioners and the Commission's senior management team are supported and constructively challenged in their roles. They contribute to several of the Commission's activities and service areas, bringing with them an external perspective and independence from the Commission's management structure.
The Commission draw on the Advisers' expertise in a range of ways, including performance management and reporting arrangements, and in maintaining a critical overview of the Commission's financial controls and risk management procedures.
Dr Manon Antoniazzi, Chief Executive and Clerk to the Senedd says; "We welcome the three new independent advisors and the wealth of experience and perspective they bring to the role. Their contribution will be invaluable in supporting the Senedd Commissioners and management team to maintain good governance across all service areas." 
Mark Egan, Professor Uzo Iwobi and Menai Owen-Jones will begin their new roles as independent advisors to the Senedd Commission on Monday 28 November.
They will join the two current serving advisors Aled Eurig and Robert (Bob) Evans, replacing three outgoing members Ceri Hughes, Sarah Pinch and Ann Beynon, who have served since 2018.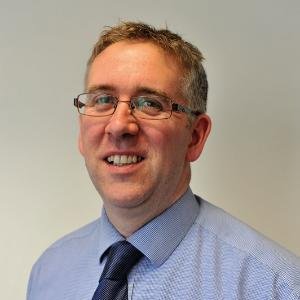 Mark Egan 
Mark Egan was the chief executive of Jersey's parliament (holding the title 'Greffier of the States of Jersey') from 2015 until 2022. Before that he worked in senior roles in the House of Commons, including leading the team which established Parliament's Digital Service in 2014. He was also Secretary of the History of Parliament Trust for 10 years and has led work in parliaments on diversity in recruitment practices. Qualified in change management and mediation, since leaving Jersey Mark has worked on a variety of projects for the governments of Jersey and St Helena as well as the Commonwealth Parliamentary Association. He is an associate of the Centre for Governance and Scrutiny and has recently been appointed as interim CEO of the Royal College of Surgeons of Edinburgh.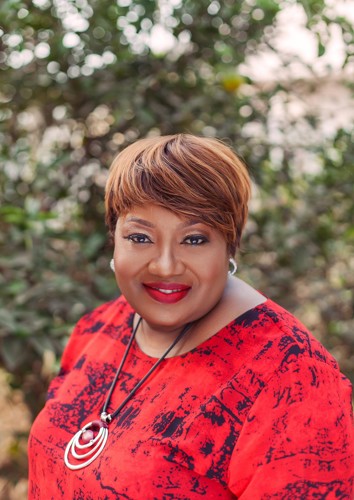 Uzo Iwobi 
Professor Uzo Iwobi CBE, Founder & CEO, Race Council Cymru; former Specialist Policy Adviser to Welsh Government on Equalities, 2019-2021; and former Commissioner to the Commission for Racial Equality; prior to that she served as advisor to the 43 police forces in the UK by serving as representative of ACPO and 43 police forces on the Police National Diversity Team which was a national strategic tripartite group based in the Home Office.
Originally from Nigeria, Uzo holds a law degree from the University of Nigeria and she qualified as a solicitor and a barrister and was called to the Nigerian Bar. Uzo is founder of the African Community Centre Wales, and Race Council Cymru where she serves as chief executive and sits on the board of several voluntary organisations. Uzo was a Commissioner to the Centenary Commission established by Theresa May in 2018 and Uzo is a fellow of the Royal Society of Arts, a fellow of the Learned Society of Wales, University of Wales Trinity St David, Glyndwr University, and a Trustee of the Royal Commonwealth Society Wales. Uzo is the founder of the Black Lives Matter Wales Policy Forum, ZeroRacismWales campaign, founder of National Black Asian and Minority Ethnic Youth Forum for Wales and one of the founders of Black History Wales. She launched and facilitated the first Windrush celebration in Wales 2018. Uzo was awarded a CBE for services to race equality and championing diversity and cohesion.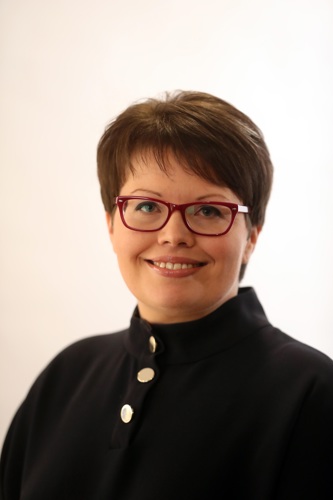 Menai Owen-Jones 
Menai is a Chartered Director, an award-winning social sector Chief Executive and an experienced Non-Executive Director. She is a Governor of Cardiff Metropolitan University and elected as Co-Vice Chair for 2021-22.
Menai was Chief Executive of The Pituitary Foundation, a UK-wide health charity, until September 2021. She successfully led transformative and sustainable change during her ten-year tenure, establishing the organisation as leading in its field worldwide.
For the past twenty years, Menai has contributed widely to civil society in Wales, and the United Kingdom, both as a volunteer and in a paid capacity. Menai is passionate about inclusive leadership and has broad interests, networks, and wide-ranging experiences across several disciplines and organisations.
Menai is a Fellow of the Royal Society of Arts (RSA) and the Institute of Directors. She is currently a Trustee of Wales Council for Voluntary Action (WCVA), Race Council Cymru and Daring to Dream. Until recently she also served on the board of the ACEVO (Association of Chief Executives of Voluntary Organisations) and as a member of the Samaritans Cymru Advisory Board.