The Senedd will be lit in rainbow colours in the run up to Christmas to pay tribute to thousands of people who have made a difference in their communities this year.
From NHS staff to key workers, front-line services and community groups, individuals and businesses - ordinary people have done extraordinary things to help each other through the pandemic.
To thank them, the Senedd will light up every night until the New Year, including Christmas Day.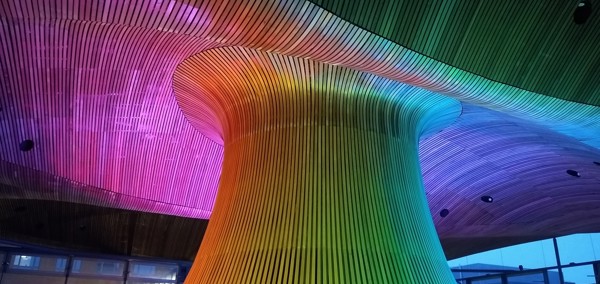 Some of the individual stories of care and kindness are celebrated in the Senedd's gallery of Community Champions after Members of the Senedd were asked to nominate extraordinary local heroes who have helped others in their area.
A poem of dedication has been written especially for them by the National Poet of Wales, Ifor ap Glyn, and all their stories and photos are celebrated on social media - #ChampionsGallery
Celebrating kindness all over Wales
Some of the nominated Community Champions include Mike 'Puffa' Jones who has been busy renovating bikes for key workers, children and families in Newport; Northop Hall's Presbyterian Church's lunch club, delivering meals to their 30 members, without fail, throughout the pandemic; and Delores Ho Sang in Rhayader who offered her services by doing shopping, collecting prescriptions or simply checking in with a phone call.
Also among the 48 Community Champions are Keyston Young Farmers' Club, marathon-running fundraiser Ian Turner from Aberconwy and 13-year-old budding 'Bake Off' star Brooke Graham from Maesgeirchen, Bangor.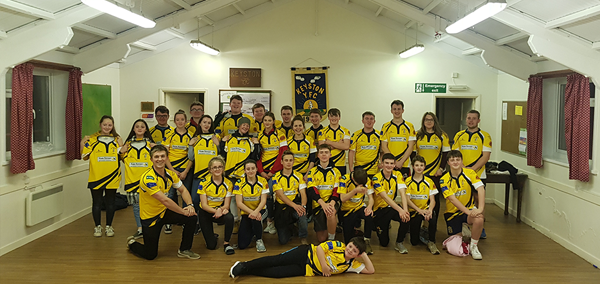 Llywydd of the Senedd, Elin Jones MS, pays tribute to dedicated individuals all over the country;
"We have heard countless stories about people's care and kindness. The Community Champions, nominated by their Members of the Senedd, are just the tip of the iceberg, but they represent the amazing things people have done to care for those around them. Whether it was distributing food parcels to those in need, fundraising for the NHS or keeping people connected during isolation, each one has made a difference. This Christmas we are lighting the Senedd in rainbow colours to thank them and those who are still caring for us – in hospitals, care homes, schools and services across the country. 
"We can take inspiration and hope from their stories, and whilst the Christmas period can still be a time of joy, we must not forget our duty to care for loved ones and the vulnerable in our communities. It is more important than ever to show kindness this festive period. Nadolig Llawen." 
The Community Champions celebrated by the Senedd can be seen in a gallery on social media - Senedd Instagram, Senedd Facebook, Pierhead Twitter #ChampionsGallery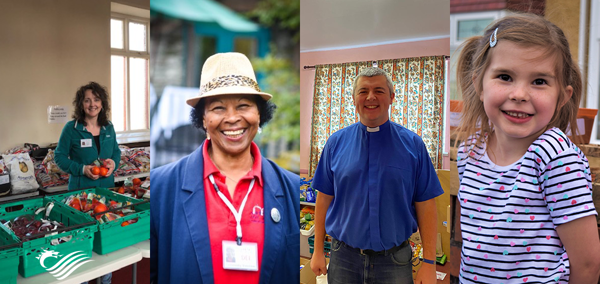 Good-turn energy
National Poet of Wales, Ifor ap Glyn has composed this poem (in both Welsh and English) inspired by the heroes of 2020.
Good-turn energy
Stadium Wales is a land laid dark,
yet a cauldron of potential…
(though no band is due to play)
Amongst the empty seating,
the echo of a crowd long-gone
swells to chorus;
and sparks of ancient kindness
kindle thousands of tiny lights.
Such is the force in each benevolent act -
the surreptitious voltage
coursing through our land,
in prescription-fetching,
neighbours-shopping;
the heart-to-heart sharing
like an unprompted rose;
and the circuit completes,
when we link arm-in-arm,
from afar…
And as we relearn
the new worlds of our former haunts,
challenged by new maps,
despite the strangeness
of virtual hugs,
and the tedium
of each temporary lockdown,
good turns still generate a jolt:
- like touching the sun with a finger-tip! -
and Wales shines on in their wake...
Ifor ap Glyn, National Poet of Wales
This is a poem by National Poet of Wales, Ifor ap Glyn, commissioned by Literature Wales and the Senedd Commission. The National Poet of Wales initiative is delivered by Literature Wales.