The Llywydd of the Senedd, party leaders and Members of the Senedd today paid tribute to His Royal Highness, the Duke of Edinburgh. The Senedd was recalled for tributes and a minute silence.
The Llywydd, Elin Jones MS said:
"The Senedd has been recalled today so that our national Parliament is able to pay its respects to His Royal Highness Prince Philip, the Duke of Edinburgh. It's fitting that we, as a national Parliament, in line with other national Parliaments, meet to express our sympathy with Her Majesty the Queen and the royal family. The Prince gave many years of public service. This included active military service during the second world war and the creation of the Duke of Edinburgh's Award, which has given hundreds of thousands of young people in Wales and beyond vital experiences and opportunities."
The First Minister, Mark Drakeford MS:
"A very long life, in any circumstances, brings with it a set of remarkable events witnessed and experiences enjoyed or endured. To have lived such a life at the centre of world events and in a way that made almost every experience of public rather than simply private interest makes it even more remarkable still, and that was the life of the Duke of Edinburgh."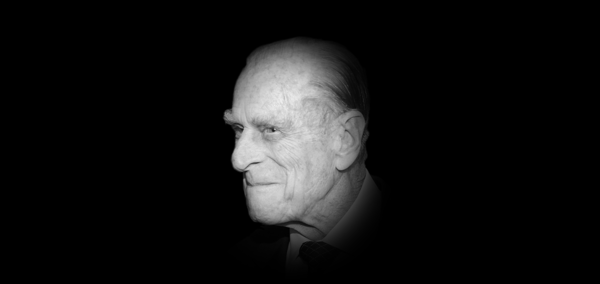 The Leader of the Welsh Conservatives, Andrew RT Davies MS:
"There are many memories that many Members will have, but the memories that I have of him when he came to the Senedd and the interest that he showed at the three Openings that I undertook with him here, in 2007, 2011 and 2016, are of a man who was always interested, always thoughtful and, ultimately, always considered in his judgment and in what he said and spoke to people as he went round the room in the Senedd and afterwards."
The Leader of Plaid Cymru, Adam Price MS:
"It's not title or status or crown that is Prince Philip's most important legacy that we celebrate today, but the support that he provided to others. We thank him for his contribution. And we also give thanks for every contribution made by those of his generation, and those who are younger, who we have lost this year in Wales and beyond. May they all rest in peace."
Caroline Jones MS, leader of the Independent Alliance for Reform Group:
"The Duke of Edinburgh's passing is not only a loss to family and friends, but to all of us. As a committed royalist, I mourn the loss of not only a great man but a shining beacon of public service. His Royal Highness devoted his life to his Queen and our nation. And even the staunchest republicans have to admit that Prince Philip was one of the greatest public servants, a man who was committed to helping others above all else."
Party group leaders led tributes followed by contributions from Kirsty Williams MS, Mark Reckless MS, Dafydd Elis-Thomas MS, David Melding MS, Alun Davies MS.