In recent weeks, the National Assembly for Wales has made several changed to the way it works and a series of emergency provisions have been put in place so that essential Assembly business relating to COVID-19 can carry on.
One of these provisions was to facilitate a virtual plenary meeting for the first time, using a video conferencing facility, which took place this afternoon (Wednesday 1 April 2020)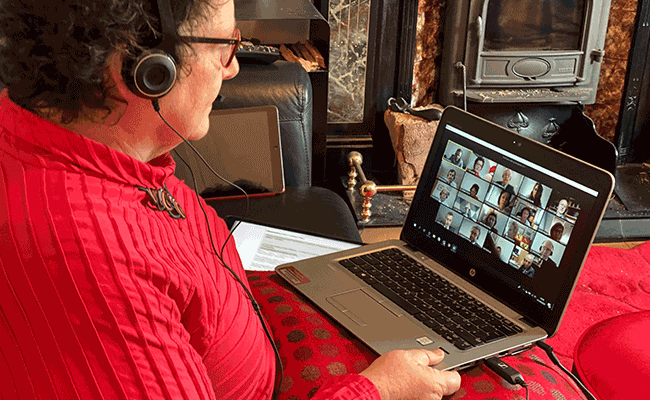 Elin Jones AM, Llywydd of the National Assembly for Wales, who chaired today's meeting, said: 
"Today's virtual Plenary meeting, conducted over a video-conferencing platform, saw contributions by Ministers and Members based in locations all over Wales. 
"This was a first for the Senedd and a first for any parliament in the UK. The innovative way in which proceedings were conducted reflect the Assembly's determination to continue to fulfil its duty in allowing effective scrutiny to take place.
"Over the past few weeks, we have made several changes to the way the Senedd works in order to prioritise matters relating to the COVID-19 outbreak. 
"It is vital that Welsh Government can continue to update Members throughout this developing crisis, and for Members to be able to hold the Government to account."
The Assembly's first virtual Plenary meeting is available to watch in full on
Senedd.tv