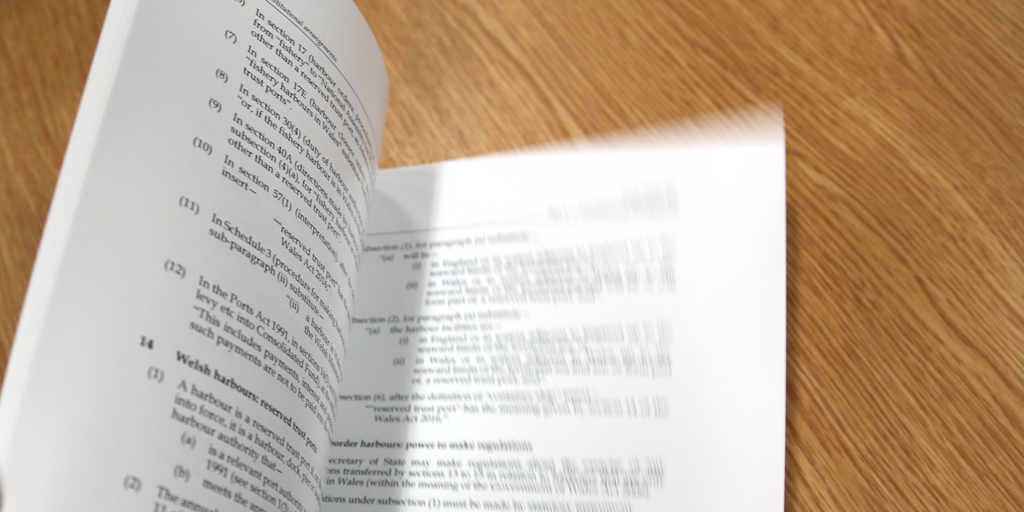 The National Assembly for Wales needs to show a strong and unified voice in shaping Wales's constitutional future, according to the Chair of the Constitutional and Legislative Affairs Committee.

David Melding AM, who is also the Assembly's Deputy Presiding Officer, will lead a debate of the Committee's report on the UK Government's draft Wales Bill on Wednesday, 13 January.

The draft Bill would mean, if passed, Wales would be able to make laws in more areas through a 'reserved powers' model, where only those powers specifically stated by the Bill would remain in Westminster, with the rest being devolved to Wales.

In its report on the draft Bill the Committee called it a law 'made for Wales, not with Wales', and that the Bill would, if passed, roll back the powers already devolved to Wales by means of a series of 'necessity tests', which would require the approval of a UK Government minister.
The Committee also said the list of reserved powers was too long, concluding that the draft Bill should be amended if it is to meet its intended objective of establishing a lasting constitutional settlement for Wales.

On Wednesday the full Assembly will debate the report and vote on a series of motions around its recommendations.

"Wednesday's debate is an opportunity to demonstrate a powerful and unified voice about the draft Wales Bill and Wales's future constitutional settlement," said David Melding AM.

"There is an opportunity to finally pass a law that could end this discussion, but it needs closer co-operation between the UK Government, Welsh Government, and the National Assembly.

"Our report raises constructive concerns with sensible recommendations around the list of reserved powers, the necessity tests, and the need for a distinct Welsh jurisdiction.

"I look forward to hearing what my fellow members have to say during the debate."

The debate will take place during Wednesdays Plenary session and can be viewed, either from the public gallery at the Senedd, or live on Senedd tv.

See the full Plenary meeting agenda, including motions to be voted on during the debate.

More information about the Constitutional and Legislative Affairs Committee report on the draft Wales Bill.
 
More information about the Constitutional and Legislative Affairs Committee