The Health and Social Care Committee is looking at mental health inequalities in Wales.
Their inquiry is looking at which groups of people are more likely to experience mental health inequalities and the barriers they face.
It will also look at whether the Welsh Government's policies do enough to recognise and address current needs.
'Triple barrier' of mental health inequality
The Centre for Mental Health[1] describes a 'triple barrier' of mental health inequality, affecting large numbers of people from different sections of the population.
This 'triple barrier' highlights that:
Some groups of people are disproportionately at risk of poor mental health. This is often linked to wider inequalities in society.
Groups with particularly high levels of poor mental health can have the most difficulty accessing services.
When they do get support, their experiences and outcomes are often poorer.
These inequalities are not new. They existed before COVID-19, but the pandemic has made them worse.
The Committee is looking at these existing inequalities in the hope of driving change by influencing the Welsh Government and all sectors of society.
What's happened in the inquiry so far?
Earlier in the year, the Committee launched a public call for evidence to hear from people, groups, and organisations across Wales.
More than 90 people and organisations have shared their views in writing, and almost 80 people with lived experience of mental health inequalities have taken part in focus groups.
The Committee has also discussed the issues with mental health organisations and the Children's and Older People's Commissioners.
If you're interested, the written responses and a report summarising the focus group findings has been published on the Senedd website[2]. You can also watch all the Committee's evidence sessions live and on demand on Senedd TV.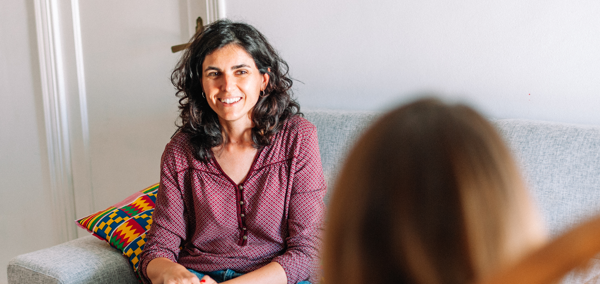 'Lack of strategic approach'
Responding to the public consultation Penny, who works with children with ADHD, told us that people with ADHD can feel alienated and rejected by society, leaving them vulnerable to depression and anxiety, particularly where the condition is undiagnosed or dismissed.
She feels that ADHD is not recognised as 'the significant public health problem that it is' and wants to see an overarching strategic approach from Welsh Government to develop policies in support of this.
Nine-month wait
Tanya, who sought advice from her GP after feeling something was wrong, said that 'after few questions and a blood test I was told it was 21st-century living!'. Later she found out it was the start of severe depression, which wasn't caught for another five months.
Despite the diagnosis Tanya had to wait up to 9 months to access counselling, and even then it was 'just 6 sessions and nothing else'.
She feels that GPs should undertake more detailed training on mental health and that access to counselling should be much quicker.
What's next for the inquiry?
The Senedd Committee now plans to explore four themes that emerged from the public call for evidence and focus groups across Wales. These are:
Mental health and society
The wider causes of mental ill health, and how the way we operate as a society can influence our mental health and wellbeing.
Community solutions
The role of communities in promoting and supporting mental health, including social prescribing. 
The impact of mental health inequalities on people with neurodiverse conditions
Barriers experienced by this group, such as a lack of joined up services, limited awareness and training and diagnostic overshadowing, may also be experienced by other groups and communities. Looking at the experience of people with neurodiverse conditions will therefore also help the Committee understand broader themes that affect other groups. 
Role of the healthcare and wider workforce
Looking at mental health and equality awareness across the healthcare workforce, including training, joined-up working within the health service and other organisations. The role of GPs as the 'front door' to mental health services will also be looked at. 
Throughout spring and summer this year the Committee will hear from a wide range of voices including people with professional and lived experience.
Later in the year the Committee will question Welsh Government Ministers on the issues they uncover as part of its inquiry.
Advisory group
An online advisory group will be set up to assist the Committee so that lived experience is at the heart of the inquiry.
The 10-15-strong group will include people with lived experience of mental health inequalities which will draw from the diverse communities of Wales.
They will be asked to consider evidence heard by the Committee at certain times during the inquiry and provide feedback.
Follow the inquiry
Keep up with all the latest developments in the inquiry into Mental Health Inequalities by:
---
[1] Centre for Mental Health: Mental health inequalities factsheet
[2] Evidence submitted in response to the Mental Health Inequalities consultation