The Senedd welcomed home Wales' Olympic and Paralympic heroes during
a special homecoming event
 to honour their success.
Hosted by Jason Mohammed, over a dozen medallists, athletes and coaches were celebrated for their incredible contributions with the Llywydd of the Senedd, Elin Jones MS and the First Minister, Mark Drakeford MS both extending their congratulations. 
The Paralympic bronze medallist Olivia Breen talked about the atmosphere in Tokyo and how sport had helped her with her disability and in daily life. 
She said "the Japanese people were so lovely and positive and it was amazing to be out there. We all came together as a team and all supported each other and it was really nice… Paralympic sport has made such a difference to my life, it's helped my disability, it's helped my everyday life and we want to inspire the next generation." 
Lauren Williams, silver medallist at Tokyo, added; "It's weird to think that I was once that little girl watching the Games and now I'm inspiring the next generation. I couldn't ask for anything more."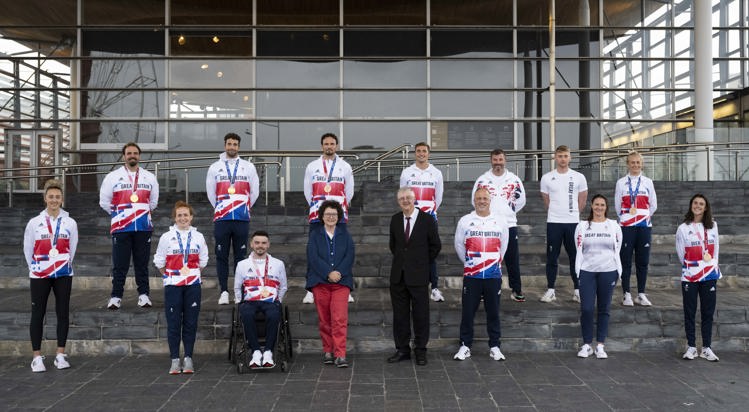 Welsh Olympians and Paralympians pose with the First Minister, Mark Drakeford MS, and the Llywydd, Elin Jones MS. Picture Credit: Matthew Horwood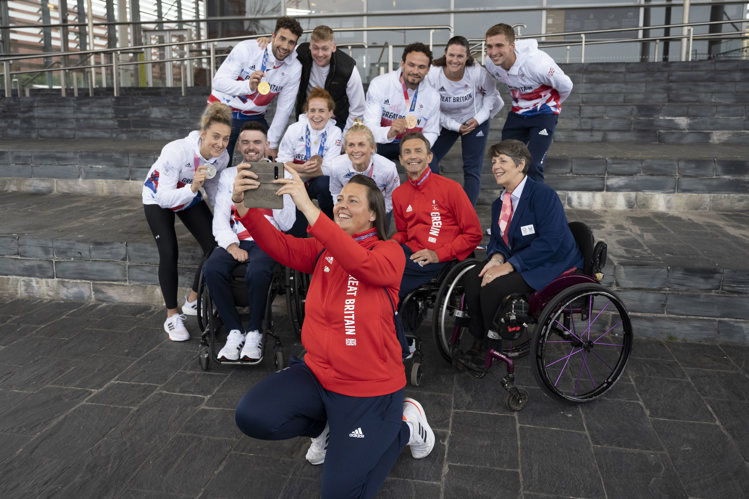 Team GB analyst Julia Wells takes a selfie of her fellow Welsh Olympians and Paralympians. Picture Credit: Matthew Horwood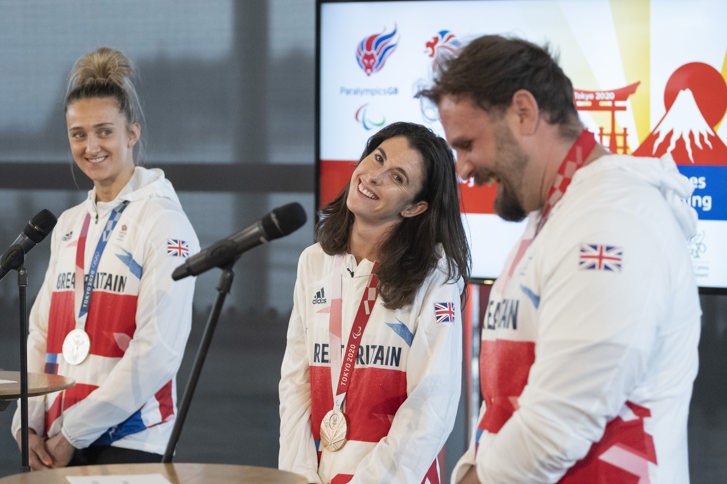 (L-R) Lauren Williams, Olivia Breen and Aled Sion Davies share an entertaining moment at the Senedd homecoming. Picture Credit: Matthew Horwood 
 Paralympic bronze medallist Olivia Breen at the Senedd homecoming. Picture Credit: Matthew Horwood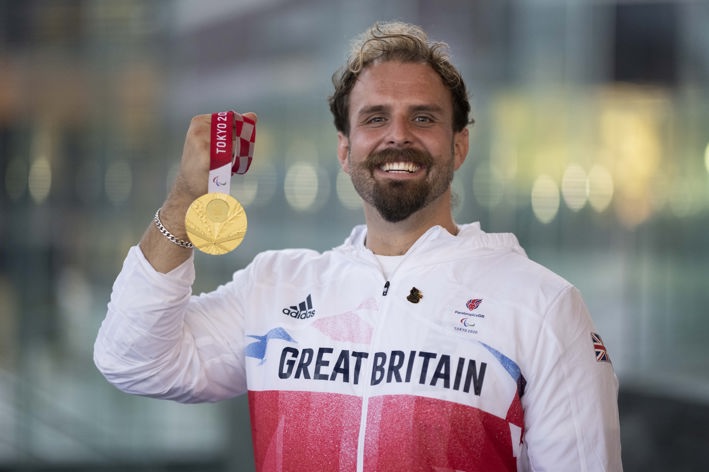 Aled Sion Davies, co-captain of the Team GB Paralympic squad, poses with his gold medal. Picture Credit: Matthew Horwood