Women's Archive Wales and the Senedd, supported by the National Heritage Lottery Fund
Dates: 7 March – 22 March
Location: Senedd  

Book your free ticket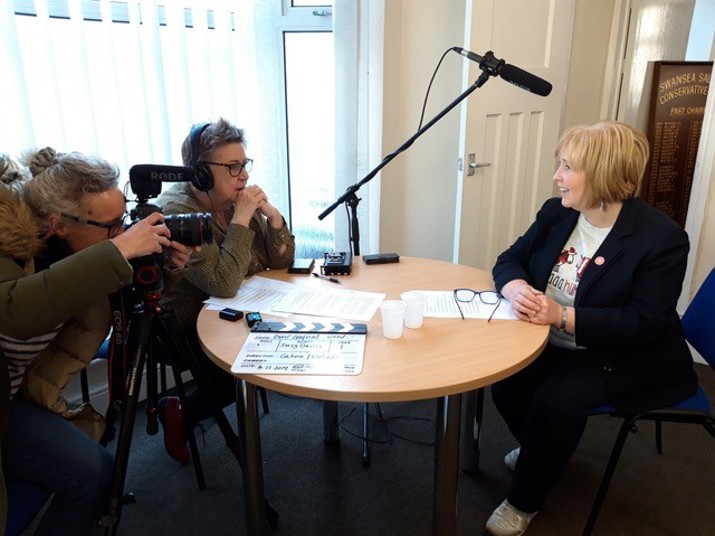 For International Women's Day 2022 clips from Gwir Gofnod o Gyfnod - Setting the Record Straight are showcased in the Senedd. Between 2019 and 2021, Women's Archive Wales and the Senedd collected stories, photos and political papers from women Assembly and Senedd Members past and present.
The project marked 20 years of devolution in Wales and aimed to protect the important legacy made by women Members during that time. From the inception of the Welsh Assembly in 1999 there was a strong campaign for equality, and in 2003 the Welsh Assembly became the first legislative body in the world to achieve a 50/50 gender balance between its Members.
Oral history interviews conducted with Members throughout the project are shown in the video. Their voices tell the story of their instrumental role in the campaign for devolution, as well as the work that continues today for gender, LGBTQ+ and race equality.
The archive addresses a gap in history that had not previously been captured. Now, future generations can see the important contributions women have made to Welsh democracy.