Ysgol Bryn Coch
Sponsored by Llyr Gruffydd MS, Mark Isherwood MS and Carolyn Thomas MS
Dates: 1 July - 20 July 2023
Location: Senedd Neuadd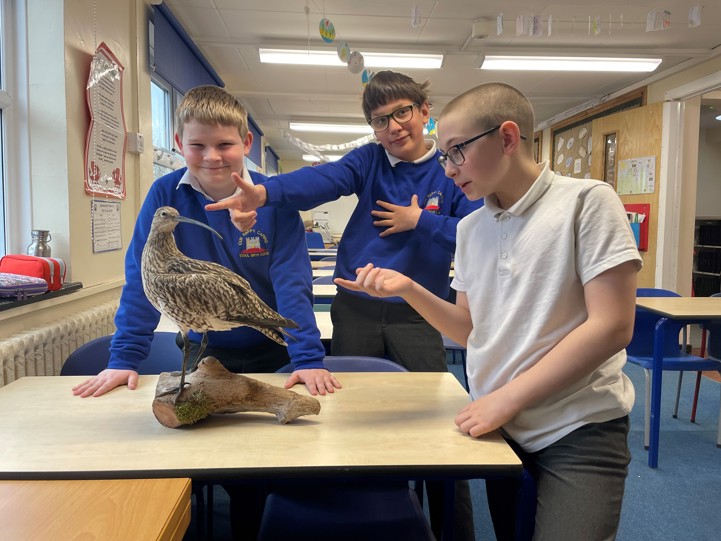 Throughout 2022-2023, Year 6 pupils in Ysgol Bryn Coch have been working with artist Sean Harris to make an animation about the curlew. This bird has a red UK conservation status, meaning it is at the highest risk of population decline.
Pupils have written the letter below to tell us more about the importance of this issue and share it with Members of the Senedd.
Dear Sir/Madam,
We are writing to thank you and members of the Senedd for agreeing to display our amazing exhibition 'Cymanfa'r Adar – Llais y Gylfinir' in such a powerful, important building. Our exhibition displays an animation project to show and tell people how important Curlews are to Wales.
Curlews are important because they distribute chemical nutrients, disperse seeds, invertebrates and beneficial microbes which stick to their feathers, feet and bills. There are multiple dangers to Curlews for example foxes, habitat loss and especially global warming which is destroying the environment and also giving us less places to play with family or friends.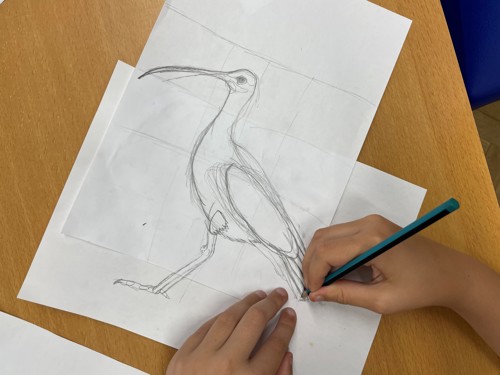 The UN Convention of the Rights of the Child state that we have the right to a clean environment and also the right to play in a clean environment. Nature and forests around the world are rapidly disappearing and being replaced with villages and towns. Soon, we won't be able to run around in clean air and through forests, and instead we will be running past factories and breathing in smoke-filled air. We also have the right to an opinion and we think that even the smallest voices matter so this is another reason why our exhibition is very important.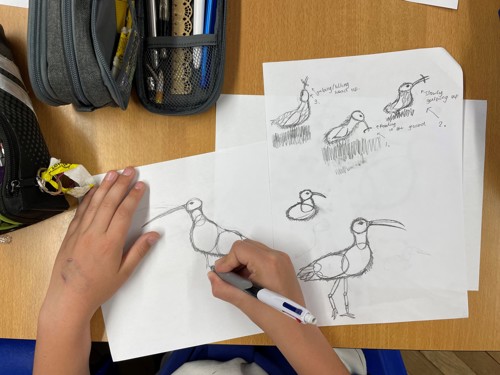 Our exhibition began with a story written by Year 6 pupils. We have transformed it into an amazing animation with hope to spread the word even further. Over the past year, the wonderful artist, Sean Harris has been working with us in our school. He has guided us along the way and given us awesome ideas. If it wasn't for our school and Sean Harris, some people may still not know the importance of curlews. We have all contributed to try and make this animation the best yet. Hopefully, we have succeeded!
We are thankful for your sponsorship, it's thoughtful and kind of you. We really hope you will be able to view our exhibition in Y Senedd, and we look forward to travelling down to see our showcased work.
Yours Faithfully,
Year 6 Pupils
Ysgol Bryn Coch, Mold
Images
Gethin's storyboard; Kayla's storyboard; Orin's storyboard; Franc's storyboard