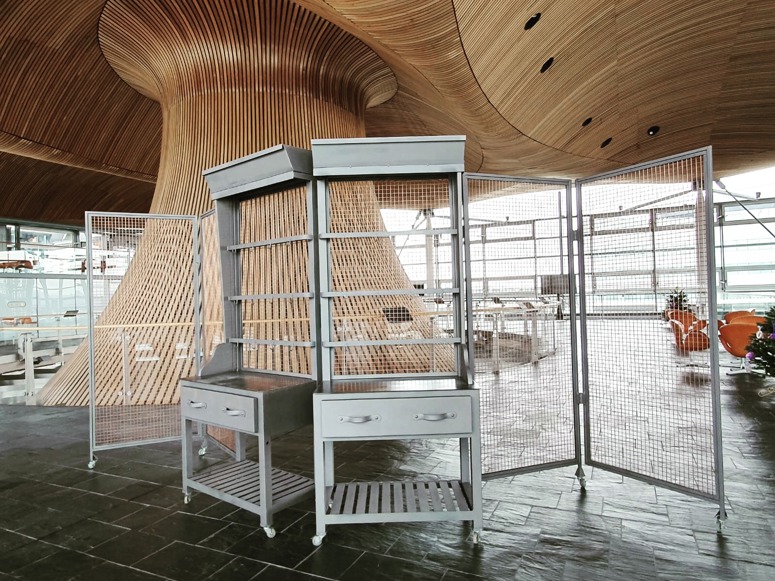 The Welsh Dresser by the celebrated sculptor and blacksmith Angharad Pearce Jones is on permanent display in the Senedd and allows people to connect and learn about the Senedd and the Members who represent them. 
The sculpture was created by using steel from Port Talbot's TATA plant at the sculptor's workshop near Brynamman, in keeping with her commitment to using Welsh materials and craftsmanship for her work. 
The dresser is a multipurpose participation station. Objects and art can be placed on the shelves, or dangled from the hooks, and visitors are encouraged to write comments and ideas and attach them to the dresser and surrounding steep framework.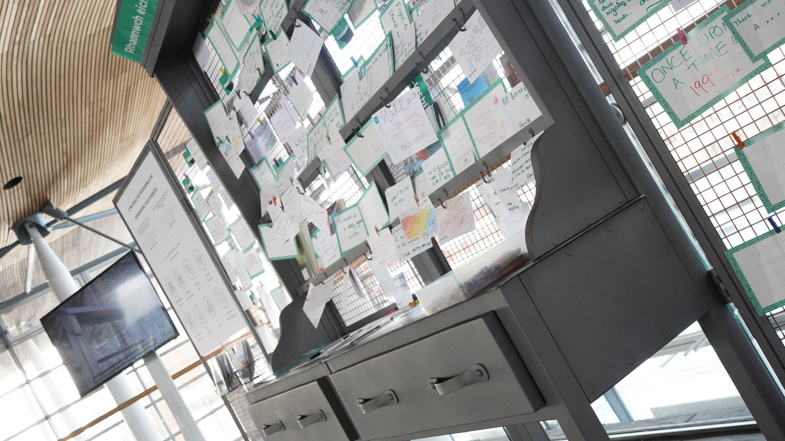 Artist Comments
"I want the dresser to be used exactly as we do in our homes in Wales, to display the things that are important to us,"
"I want it to host conversations by placing messages and artwork on it, and for it to be covered by notes and pictures to become a piece of art in its own right. It will look different from one week to the next, from one talking point to another, and on St David's Day it will be draped in Daffodils."