Holding an event on the Senedd estate gives you the opportunity to raise the profile of your organisation and its issues and concerns.
Whether it's something that affects your town or village, or an issue that is of concern to your interest group or society, the Senedd's event spaces allow you to make the most out of the ​Senedd estate and make sure your voice is heard.
Event spaces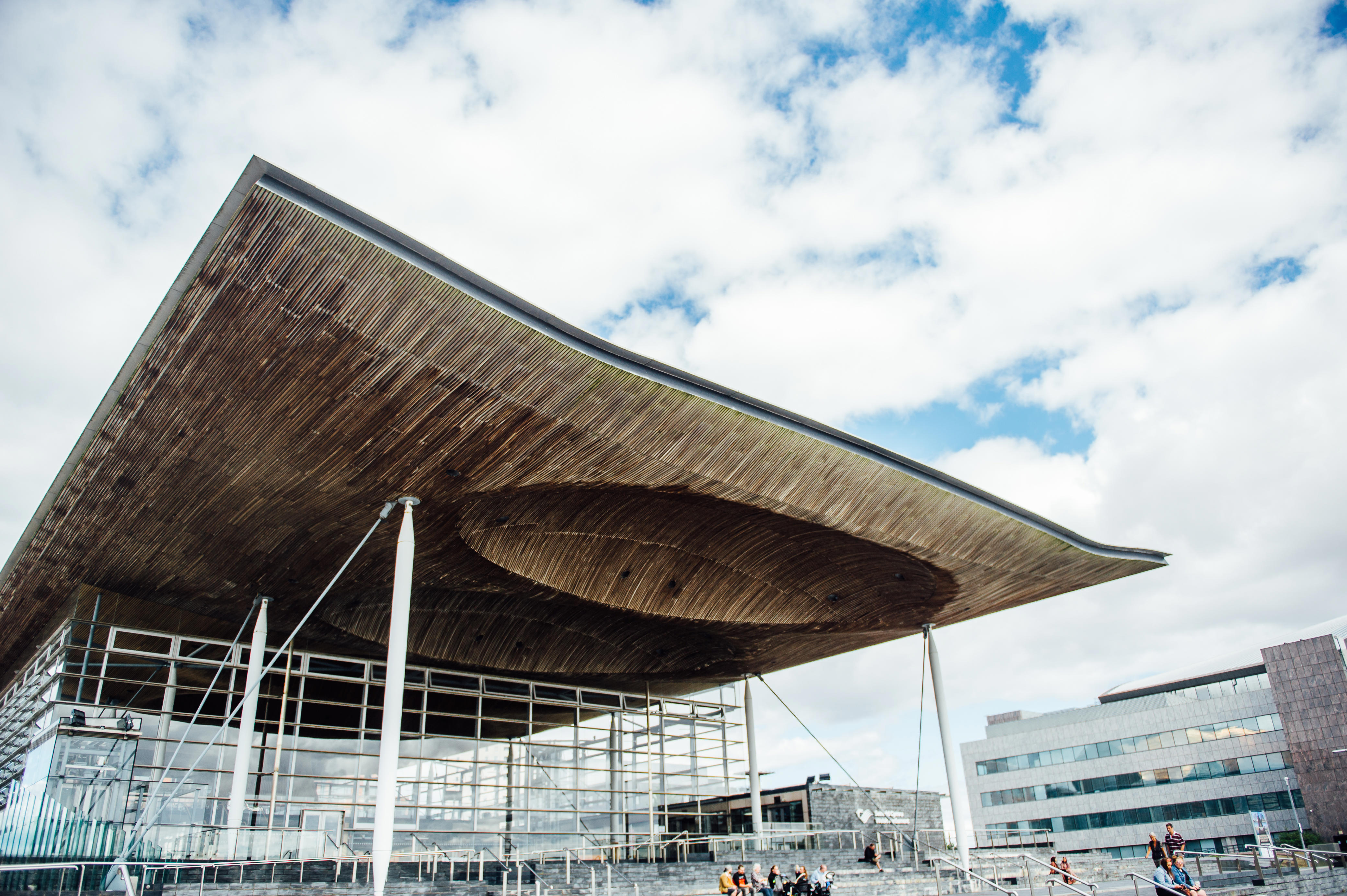 Senedd event spaces
The Neuadd and the Oriel are the Senedd's event spaces. During the day both levels are open to the public.
Events for guests only are held in the evening, once Plenary has finished. Plenary begins at 13.30 every Tuesday and Wednesday and can run into the evening.
The Neuadd is the perfect venue for entertainment, while the Oriel offers fantastic views over Cardiff Bay and the perfect backdrop for speeches.
Ideal for:
Receptions
Networking events
Information stands
Important information about booking an event
New requests are considered no earlier than six months prior to the event.  Applications for further ahead than six months will be held on file and considered six months prior to the requested event date.
Tuesdays, Wednesdays and Thursdays are our most in-demand days and whilst we will do all we can to accommodate your preferred date and location, we may suggest an alternative date or location, than requested on your booking form.
All events must be sponsored by a Member of the Senedd. To seek sponsorship for your event, please contact a Member here.
All events held within our event hours will receive event planning support,  Audio Visual and Interpretation from Welsh to English.
All must prominently display the name of the sponsoring Member of the Senedd. You must submit all invitations, notices or circulars that reference the event to our Venues Team at venues@senedd.wales ​​for approval prior to use. Failing to comply with this step may result in your event being cancelled.
How to apply for your event
Please complete an application form, providing as much detail as possible about your event. We recommend applying 5-6 months before your event date.


Once we've received your application it will be assessed and reviewed to ensure it meets our terms and conditions.


If your event is approved, we will contact you to confirm the assigned date, time and location and provide information on next steps.


Before your event takes place, we will require proof of sponsorship by a Member of the Senedd, and a copy of your invitation text to approve prior to issue.


Six-eight weeks prior to your event, you will be assigned an Event Officer who will  work with you to finalise all the operational details for the delivery of your event.


You must invite all 60 Members of the Senedd to attend your event, further details on our Terms and Conditions can be found here.
Securing Member sponsorship for your event
To find out who represents you go to the Members of the Senedd page or contact us for further information.
Alternatively, you can aim your event towards a particular committee - go to our committee page to see a list of subjects committees cover and the Members of the Senedd who sit on each committee.
For more information or advice contact the Venues Team at venues@senedd.wales or telephone us directly on 0300 200 6208.​