A day of national reflection was designated on Tuesday 23 March 2021, to remember the lives lost to COVID-19, to show condolences to the grieving families and give thanks to the people who have worked tirelessly to care and keep us safe.  
The national day of reflection marked one year since the UK first entered in to lockdown. As well as remembering the lives lost, a minute silence at midday was an opportunity for everyone to personally take stock of the impact the pandemic on all our lives.  
Alongside dozens of landmarks in Wales, the Senedd was illuminated in yellow in memory of all those who have died and suffered.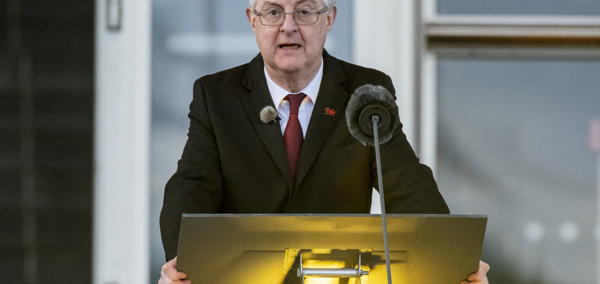 The Senedd was the focal point of the commemorations in Wales, as the First Minister Mark Drakeford MS led the tributes in an event broadcast live on BBC One Wales and S4C.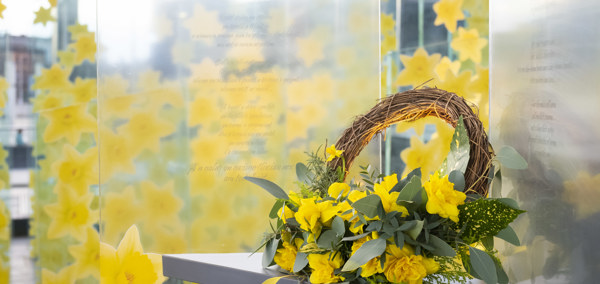 In tribute and to reflect on the sacrifices of the past year, Senedd Llywydd Elin Jones MS laid a wreath of flowers on the steps of the Senedd.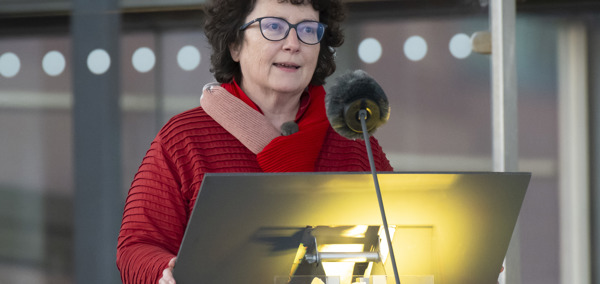 Llywydd of the Senedd, Elin Jones MS, said:   
"Today is an opportunity to show unity and empathy as a nation, as we have done many times over the year, and as we must continue to do so. In months and years to come, there will be many opportunities for us as a Senedd to reflect on the impact of the Coronavirus pandemic on all aspects Welsh life. And to design our nation's future.  
"And as we negotiate and imagine our nation's future, and as the sun rises again, we will remember the lives lost and the lives forever changed by this disease."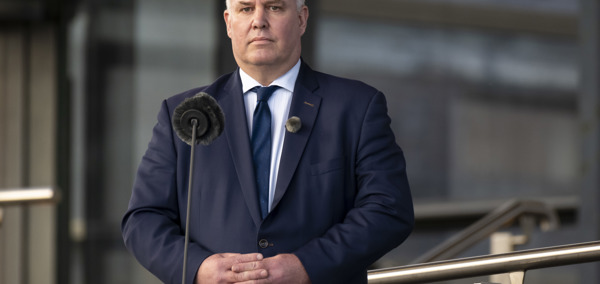 Tributes were also read by Welsh Conservatives leader, Andrew RT Davies MS, and Adam Price MS, leader of Plaid Cymru.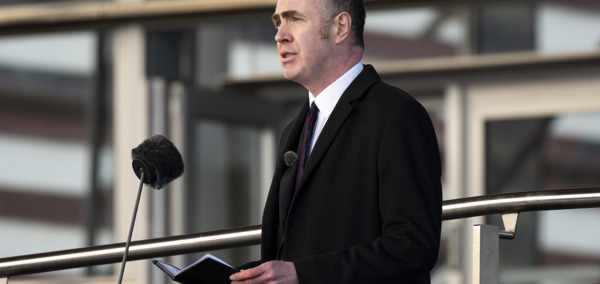 A specially commissioned poem by Wales' Poet Laureate, Ifor ap Glyn was read for the first time.