The Prince of Wales visited the Senedd for the first time on Wednesday 16 November to deepen his understanding of the devolved political landscape and the key issues facing people in Wales.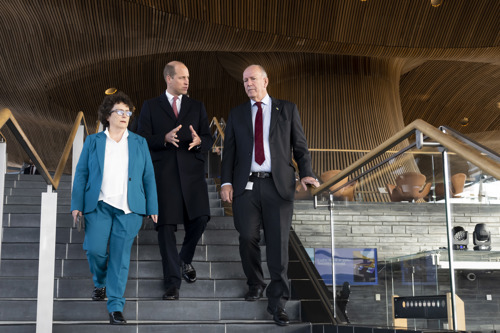 The Llywydd of the Senedd, the Rt, Hon. Elin Jones MS, and Deputy Presiding Officer, David Rees MS, welcomed His Royal Highness to the Senedd, where he met with party leaders and elected representatives of Welsh people.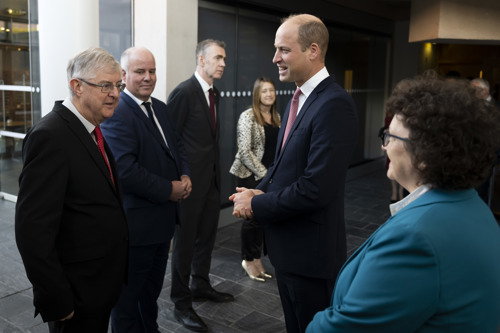 His Royal Highness also met with members of the Welsh Youth Parliament to learn about its role representing the youth voice in Wales, including their work on mental health and the environment – two areas of interest to The Prince of Wales.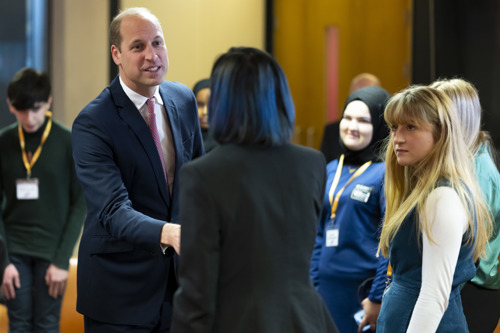 Members of the current Youth Parliament Jake Dillon, Montgomeryshire; Zach Davis, Carmarthen West and South Pembrokeshire; Tegan Skyrme, who represents Learning Disability Wales; Ffion Fairclough, Pontypridd; Fatma Nur Aksoy, Newport East; and Hanna Mahamed, elected by partner organisation Race Council Cymru, attended the meeting with The Prince of Wales. Also in attendance was former Member Manon Clarke, who represented Cardiff West in the first Welsh Youth Parliament.