The floor of the Senedd will be given over entirely to women this weekend for a groundbreaking event which aims to inspire more women to enter politics and public life.
We Belong Here: Women's Takeover of the Senedd takes place on Saturday, 21 October, and its purpose is to bring women together to connect, share ideas and be inspired. 
In a packed schedule of inspirational talks, discussion and workshops, Members of the Senedd and other leaders from political and public office, will share their experiences and encourage discussion on achieving equal and diverse representation.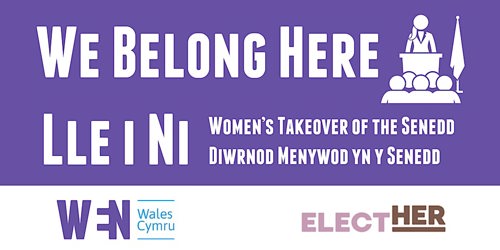 We Belong Here is organised by Women's Equality Network (WEN) Wales and Elect Her in partnership with Senedd Cymru, Welsh Government and a host of other organisations. The aim is to galvanise discussion around equal representation and inspiring more women to become leaders in public life.
Llywydd of the Senedd, the Right Honourable Elin Jones MS says, "Twenty years on from when the Senedd became the first legislature in the world to achieve gender equality among its members, there is still so much work to be done.
"The We Belong Here event encapsulates a vision of a Wales where not only more of our leaders and legislators are women, but in particular women with protected characteristic, whether they be disabled women, women from an ethnic minority background or LGBTQ+ women.
"Thank you to WEN Wales and Elect Her for working alongside the Senedd to organise a day set to be filled with big ideas, inspiring conversations, and valuable practical advice on how to take your next step towards standing for office."
Joyce Watson MS, Senedd Commissioner for Equality and Chair of the Senedd Women's Caucus says; "I'm so pleased to support this very special event as we aim to encourage women from all backgrounds, from all over Wales to get involved in politics.
"Much like the Senedd Women's Caucus, We Belong Here is a force for change by creating a space for women to connect and for ideas to be shared. For those of us already elected or in positions of influence, it is also a reminder to bring other women along with us for the journey and to make these spaces safe, inclusive and welcoming as we do so. I look forward to a day of challenging discussions in the company of inspirational speakers."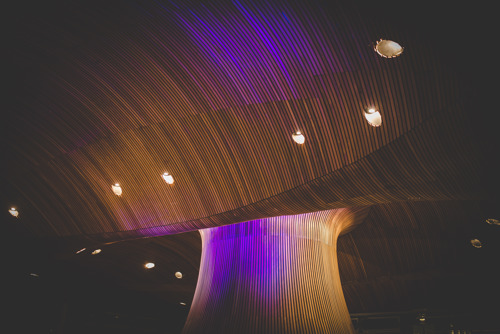 Inspirational Leaders
In the opening session, streamed live online on senedd.tv, the stage is given to inspirational women in elected office or public roles, as they share their journeys into politics.
We will hear keynote speeches from:
Welsh Government Minister Jane Hutt MS,
Councillor and disability activist Sara Pickard
and Shavanah Taj, the first ethnic minority general secretary in TUC Wales.
Followed by a Q&A discussion, and opportunity for audience to ask questions to:
Welsh Government Minister Hannah Blythyn MS,
Member of Parliament for Brecon and Radnor, Fay Jones MP,
Sioned Williams MS, Member of the Senedd for South West Wales,
Councillor and Lord Mayor of Cardiff, Bablin Molik,
and former Welsh Youth Parliament Member, Ffion Griffith.
Hannah Stevens from Elect Her, is chairing the discussion, "We Belong Here is a celebration of the power of women in politics, drawing inspiration from their achievements to empower others to make their mark.
"The opening session in the Siambr sets the tone for a creative day of community and discussion. Our ambitions are to nurture a community of diverse Welsh women who are empowered and supported to stand for political office and represent their communities, wherever their political alliance lies."
Elect Her is a multi-partisan organisation working to motivate, support and equip women in all their diversity to stand for political office. It work across the political spectrum, and welcome women from all backgrounds and beliefs, representing all parties and none.

WEN Wales is an organisation to support women and girls and end gender discrimination. Its Our vision is of a Wales free from gender discrimination where all women, men and non-binary people have equal authority and opportunity to shape society and their own lives.
WEN Wales Director Victoria Vasey said: "We Belong Here is an invaluable opportunity for women across Wales to connect for a day of galvanising talks, workshops and performances to further the cause for diverse and equal leadership in our political institutions. This unforgettable day will provide a diverse range of women from across Wales with fresh inspiration, networks, and tools to progress in political and public life, wherever they are in their political journey.
"For our politics to be representative, we need more women in decision-making positions - particularly those from the most under-represented communities including women of colour, disabled women, and LGBTQ+ women. There is much work still to do to make this a reality, but as plans move ahead for Senedd reform, this day is a strong statement that We Belong Here."
Workshops to inspire and empower
Throughout the day, every available space in the Senedd, in Cardiff Bay, will be taken over by interactive workshops on topics ranging from ensuring diversity, equality and inclusivity to discussions on activism, juggling family life and how to get involved. There are opportunities to seek guidance and explore the stages for getting elected and preparing for roles in public office.
Among the speakers are women's rights activist Helen Pankhurst, Osha Daley from the campaign group Pregnant Then Screwed and Davinia Green, Director of Stonewall Cymru.