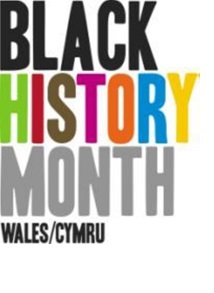 October is
Black History Month
(BHM), it is the time of year when the culture, history and achievements of Black Minority Ethnic (BME) communities is recognised and celebrated. The contributions that BME people have made to the development of British society, technology, economy and culture has been made possible by those brave men and women who paved the way. They were the beacon for other BME people, role models and examples of what was achievable. The Black History Association Wales, in partnership with the African Community Centre, Wales Millennium Centre, Unison Cymru, Radio Cardiff and The Prince's Trust Cymru, have announce this year's theme as 'Great Black Women, Past & Present'. In line with that theme here are 12 pioneering BME women who have paved the way for others to follow: 1.
  Mary Prince:
 The first Black woman to write and publish an autobiography 'The History of Mary Prince: A West Indian Slave', an account of the horrors of life on the plantations enslavement, published in Britain c.1831. Mary Prince was also the first woman to present an anti-slavery petition to Parliament. 2.
Una Marson:
The first Black female broadcaster at the BBC from 1939  to 1946. 3.
Elisabeth Welch:
One of the first Black people to have her own BBC radio series in 1935, 'Soft Lights and Sweet Music', which made her a household name in Britain. 4.
Sislin Fay Allen:
Britain's first black WPC, joining the Metropolitan  Police in 1968. 5.
Lilian Bader:
One of the first women in the RAF to qualify as an  instrument repairer, after joining the Women's Auxiliary Air Force. Visit  the
Ministry Of Defense's blog
to find out more about BME people in the armed forces 6.
Moira Stuart, OBE
: the first female newsreader of African-Caribbean  heritage on British television. 7.
Diane Abbott, MP:
The first black woman Member of Parliament when she was elected to the House of Commons in the 1987 general election. 8.
Betty Campbell:
Who in the 1970s became the nation's first black head teacher with her post at Mount Stuart Primary in Butetown, Cardiff. 9. and 10
.
Baroness Valerie Amos
: The first black woman cabinet minister and joint first black woman peer with
Baroness  Patricia Scotland.
11.
Dame Jocelyn Barrow:
The first black woman Governor of the BBC. 12.
Claudia Jones
:  Founder of Britain's first black weekly newspaper "The  Westindian Gazette", also known as the mother of the Notting Hill  Carnival.