Haf Weighton, Cogan Primary School & Ysgol Bro Morgannwg
Sponsored by Vaughan Gething MS
Dates: 23 May – 7 July
Location: Futures Gallery, Pierhead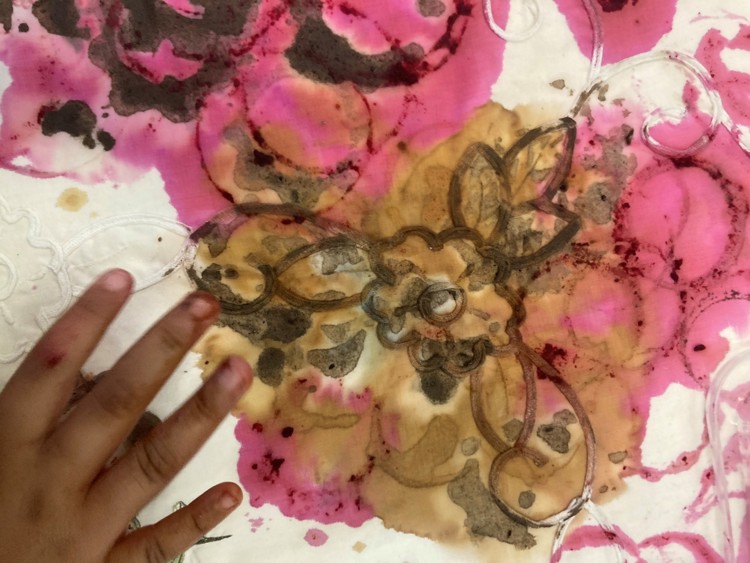 Image: Haf Weighton
Working with textile artist Haf Weighton, two schools from the Vale of Glamorgan have created an array of artworks that respond to discoveries made by a Cardiff-based botanist 100 years ago.
Royston Smith was a celebrated bontanist who found unusual plants growing in Barry and Cardiff docks during the 1920s. Almost a century later, Smith's granddaughter, Gail Smith created a winning design for the 2019 RHS Chelsea Flower Show using the same plants he discovered.
These unusual flowers grew on grain chaf dumped by Spillers mills in the docks, which was brought to South Wales on ships from all over the world.
Pupils from Cogan Primary School and Ysgol Bro Morgannwg have reflected on these discoveries through artwork that features flower prints, ship sculptures and beautiful hanging fabrics. Engaging with the 'Growing Flowers Down the Docks' theme allowed pupils at Ysgol Bro Morgannwg to express themselves and learn about the stories of their local area during Covid-19 lockdowns.
The projects were funded by: the Arts Council of Wales Recovery Grant; the Arts for Health and Wellbeing Charity of Cardiff and Vale University Health Board; and the Barry Making Waves project supported by the National Lottery Heritage Fund and Vale of Glamorgan Council.