Jon Pountney and Common Wealth
Sponsored by Vaughan Gething MS
Dates: 13 July – 24 September
Location: Futures Gallery, Pierhead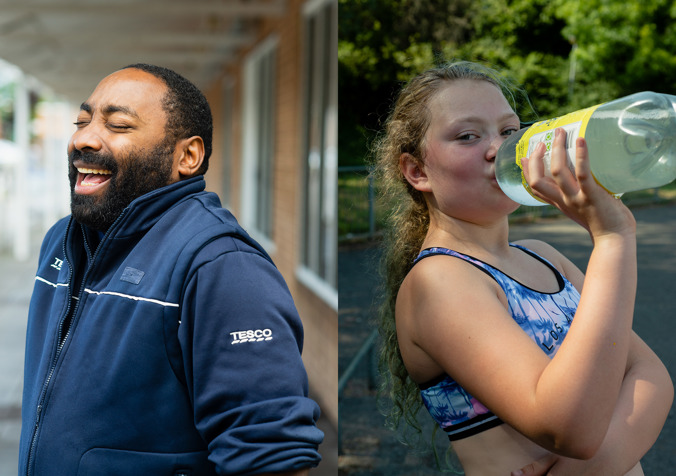 Image: Jon Pountney
Us Here Now is a celebration of people in East Cardiff; their stories and their power. It's a journey into what it means to be seen and heard; it's a challenge to the negative narratives that often surround us.
At the end of Summer 2020 after the first lockdown, artist Jon Pountney and Common Wealth worked with people who live, work or are from St Mellons, Llanrumney and Trowbridge to capture a snapshot of life in the sunshine; us, here, now.
For 6 months, 12 larger than life sized photographs were exhibited in the civic space by Tesco St Mellons. The exhibition brought a smile to many people's faces, brightening their days at a time when people were not allowed to gather due to lockdown restrictions. It reminded us that we are not alone.
Us Here Now in the Futures Gallery brings East Cardiff to the centre of the city and to the heart of power in Wales. You can find out more about the many people who took part in the short documentary film and project zine, both available at the exhibition and online at commonwealththeatre.co.uk.
Us Here Now at the Futures Gallery has been funded by Arts Council Wales, Paul Hamlyn Foundation and the Department of Dreams.