The Neuadd and the Oriel are situated across two floors, surrounding the Siambr (debating chamber) at the heart of the Senedd.
During opening hours, both levels of the Senedd are open to the public with a public gallery and coffee shop upstairs for visitors.
Events can be held in the Neuadd or Oriel, Monday - Friday:
Full day: 10:00 –15:00
Lunchtime: 12:00 - 14:00
Evening: 18:00 – 20:00, when we are closed to the public. (Tuesday – Thursday only.)
The Neuadd includes a purpose-built fully accessible stage with a backdrop overlooking Cardiff Bay, and can accommodate up to 140 guests. For smaller events, the Oriel is the perfect option for a more informal set-up.
Ideal for:
Receptions
Performances
Networking events
Awards Ceremonies
Lectures
Information stands
Access:
All floors of the Senedd are accessible.
The Neuadd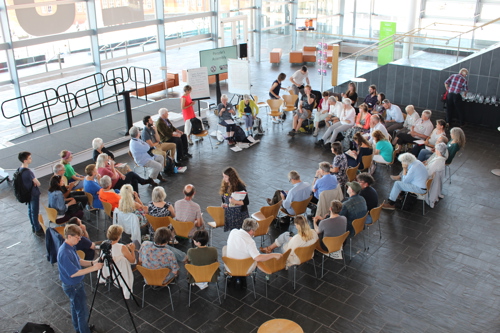 Neuadd Capacity:
Theatre-style seating: 140
Standing: 160  
Neuadd event space dimensions:
15 x 9m
The Oriel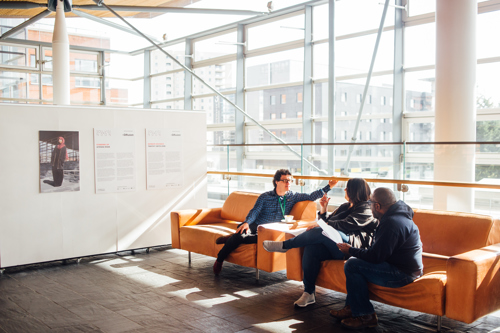 Oriel capacity:
Theatre-style seating: 30
Standing: 120
Oriel event space dimensions:
9 x 6m
Please note that all capacities shown are based on minimal furniture in the room. Capacities can vary depending on other Senedd activities taking place.
We can offer both spaces with a higher combined capacity, assessed on a case-by-case basis.