The Expert Panel report on Assembly Electoral Reform* was published on 12 December 2017. ​​​ 
Background
In November 2016, the Commission announced it would take forward work to address the capacity of the then Assembly. 
In February 2017 the Llywydd announced the establishment of an independent Expert Panel on Electoral Reform to provide robust, politically impartial advice on the number of Members needed to effectively represent the people of Wales, the most suitable electoral system, and the minimum voting age. 
Membership of the Panel
The Panel was chaired by Professor Laura McAllister. The other Panel members were Professor Rosie Campbell, Professor Sarah Childs, Rob Clements, Professor David Farrell, Dr Alan Renwick and Sir Paul Silk.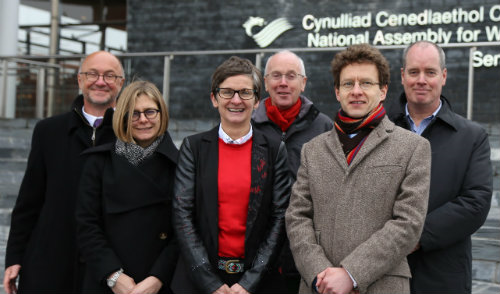 (Image L-R: Rob Clements, Professor Sarah Childs, Professor Laura McAllister, Sir Evan Paul Silk KCB, Dr Alan Renwick, Professor David Farrell) 
The Panel had a wealth of expertise in the fields of electoral systems, parliamentary work and capacity, the constitutional position of the National Assembly, and wider issues of governance, including equalities, diversity and engagement. 
*Since the panel reported, the Assembly has changed its name to the Senedd but old references have been retained on this page.  
Meetings of the Expert Panel
Written Evidence
The Expert Panel asked for written evidence on:  
issues relating to

electoral areas, in particular co-

terminosity

with Westminster constituencies;

 

the minimum voting age for

Assembly

elections; and

 

the capacity and size of the

A

ssembly

, and the appropriate electoral system by which Members should be elected.

 
The Panel considered the following responses:
Report
The Expert Panel reported in December 2017 and a number of its recommendations were taken forward as part of the Senedd and Elections (Wales) Act 2020 ahead of the 2021 Senedd Elections.