Our Benefits
Alongside providing an opportunity to contribute to our work representing the interests of Wales and its people, we also offer a working environment with a positive and inclusive culture where your development and progression will be supported.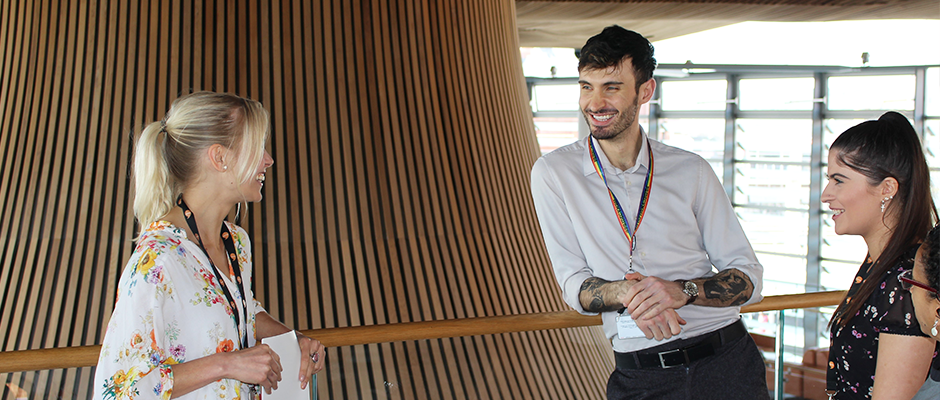 Our pay structure is made up of a number of pay bands which can be viewed here. Each pay band has a number of pay points within it which are referred to as increments.
You'll generally be offered a starting salary at the bottom of the pay band (you can find the pay band information within the job advert and job description) and then you'll receive an annual increment on the anniversary of your appointment, subject to satisfactory performance. This means that each year you can progress up the pay band based on your performance and within four years will be at the top of your pay band.