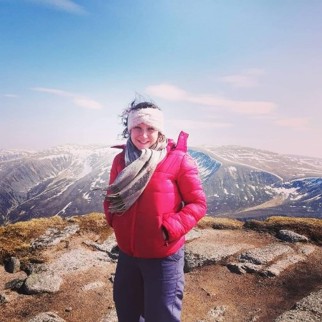 I joined the Senedd in December 2016 after working for some time as a translator for a company called Prysg. Prior to that, I was studying specialised translation at the KU Leuven in Belgium, having graduated from Cardiff University in 2015. I originally joined the Senedd as a trainee editor but later decided to train as an interpreter too. I am now fortunate enough to share my time between both functions.
I feel that the best thing about working on the Record of Proceedings is that every piece of work I do is a valuable contribution to the published document that is produced with the rest of the team. It's great to know that your work is used as an important resource by politicians and that it's also an important piece of democratic literature for the public. It's a pleasure to use one's linguistic skills to this end every day. Interpreting is challenging but extremely satisfying work. The excitement you feel before each meeting certainly keeps you on your toes. I love being at the heart of the action in the Senedd.
In my spare time, I enjoy all kinds of sports, from running and cycling to swimming and mountain climbing. I also enjoy listening to live music, going to the theatre, learning languages and travelling to new places.